The Booster Club installed a new frame on the scoreboard at the football field today and new signs. Thank you to Moe's Signs and Design for the  new signs. #CrossTimberContruction #RockinSSupply #MoesSigns&Design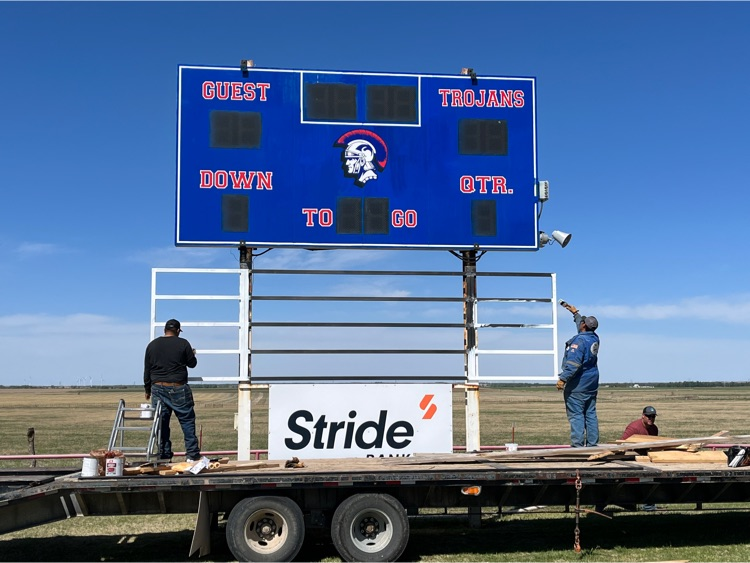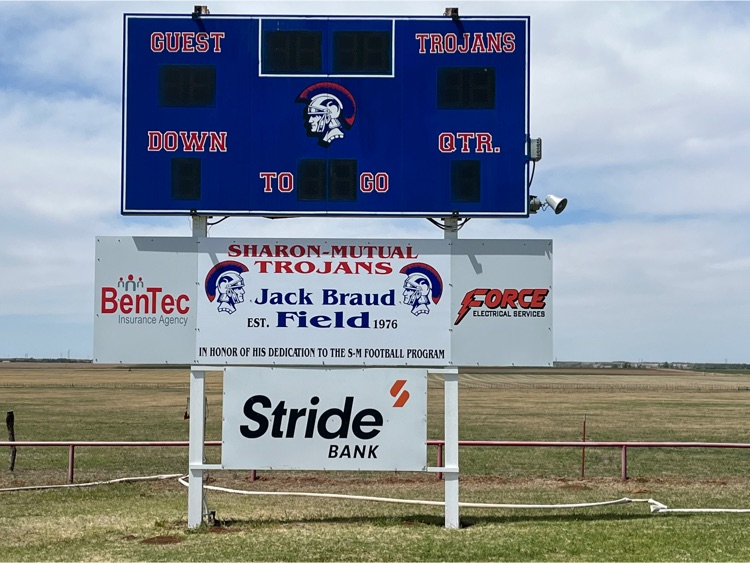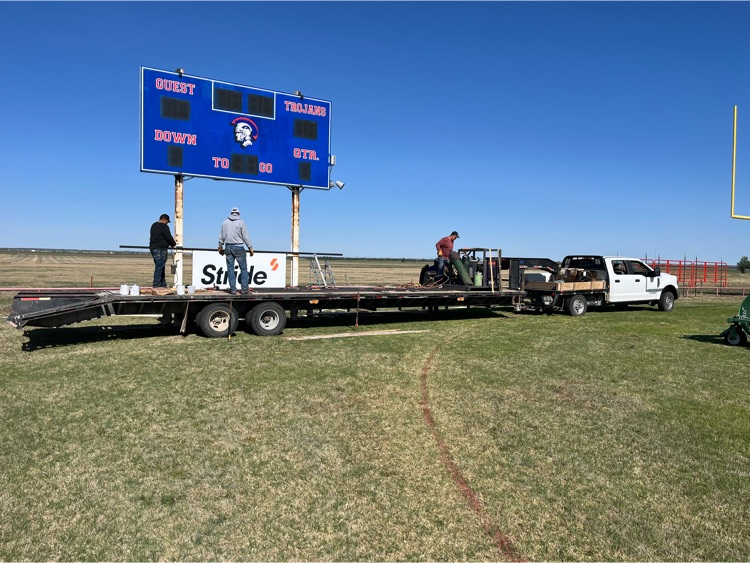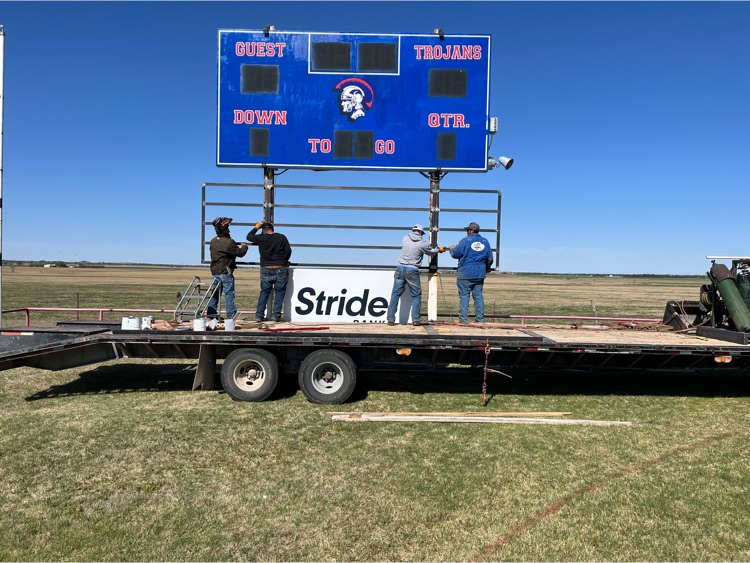 The Oklahoma Department of Health is making free school athletic physicals available to our students in grades 5-12 for the coming school year. Check it out!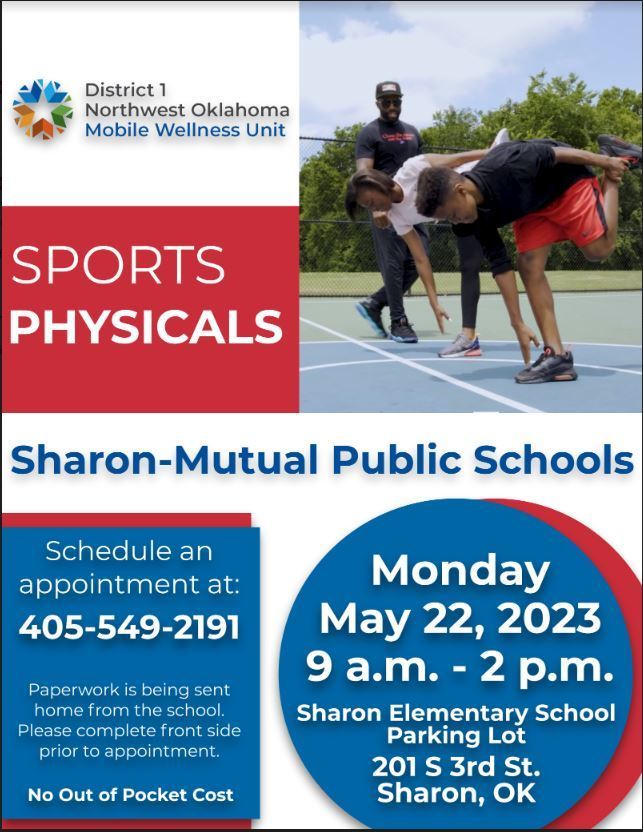 District runner-up. Great work Trojans!!!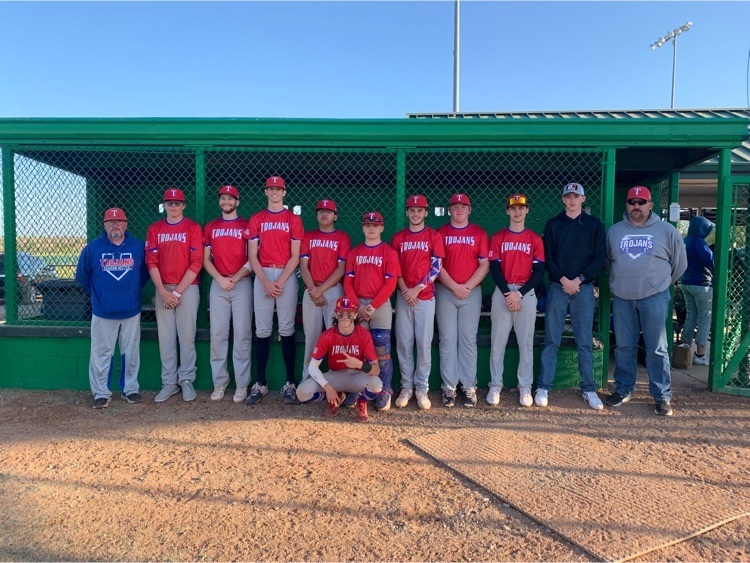 5-0 Leedey at the top of the 6th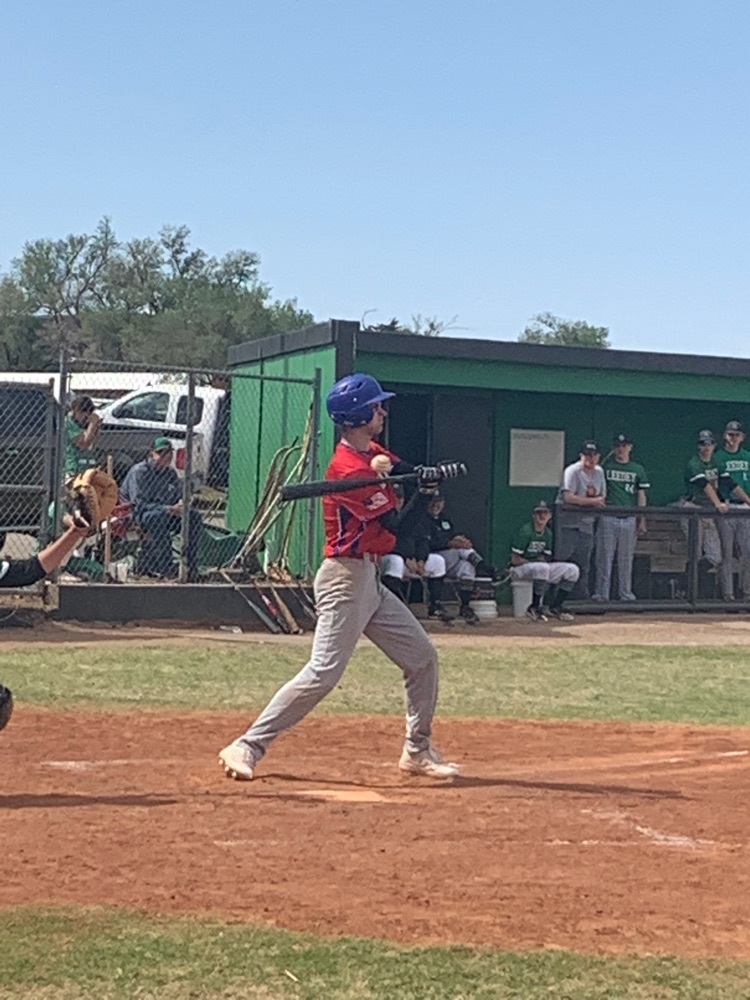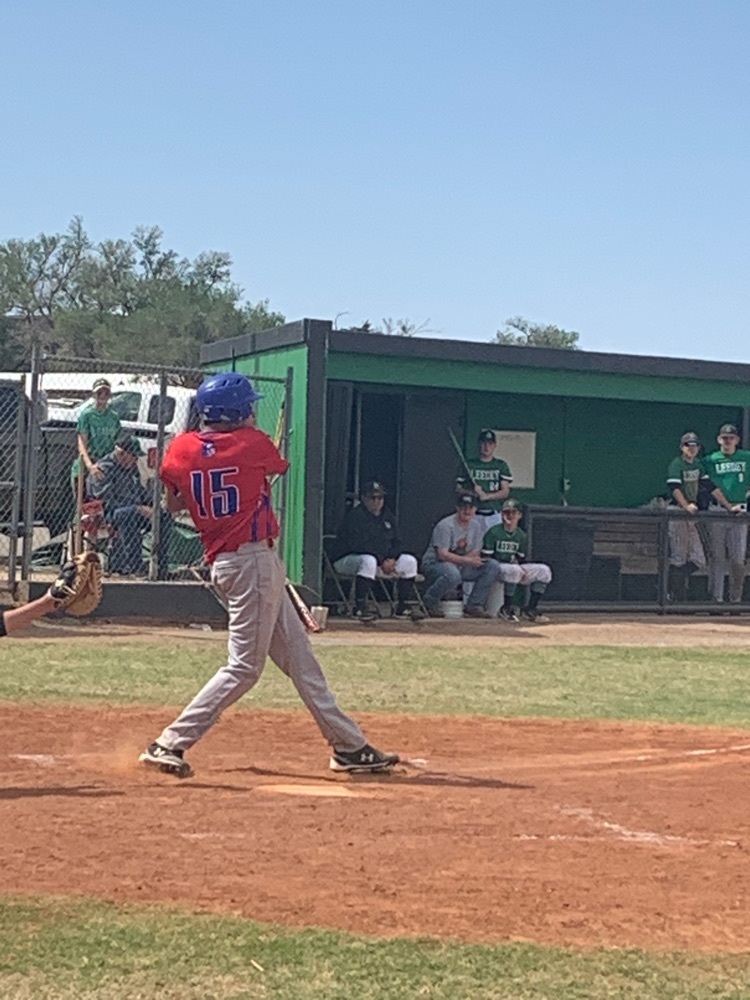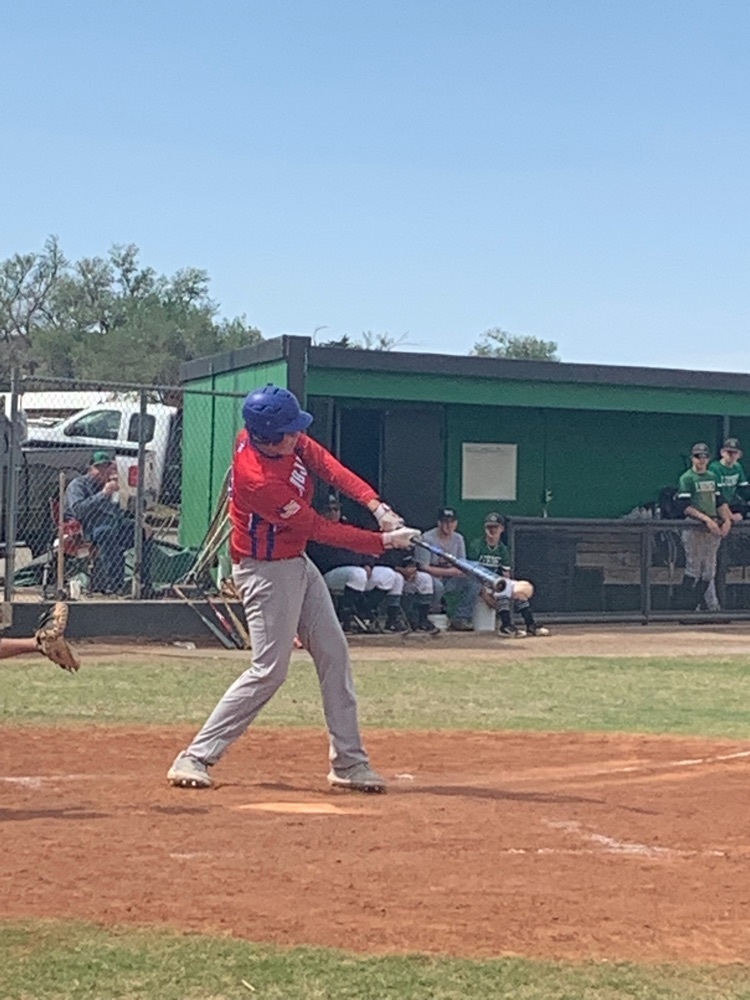 Top of the 5th...Leedey up by 2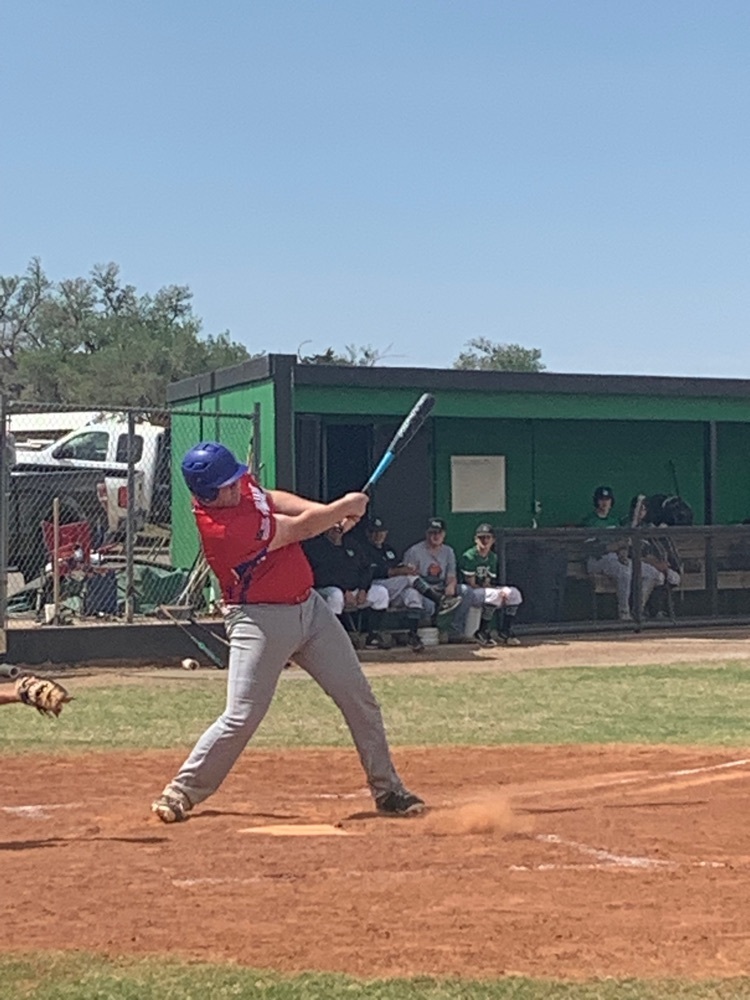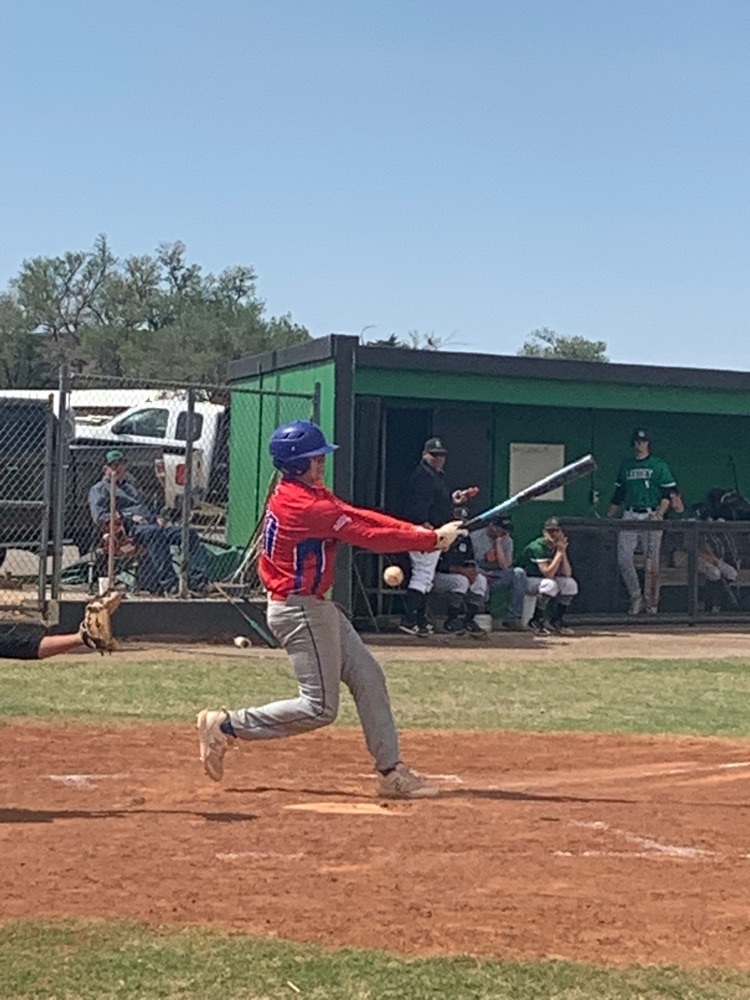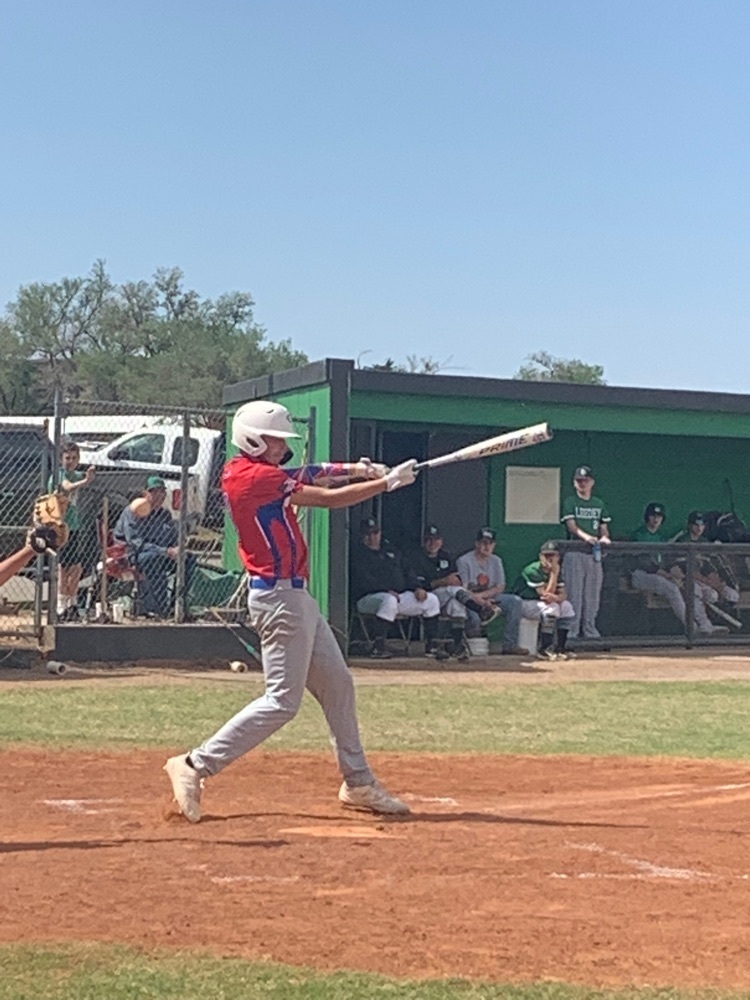 Action from baseball districts against Leedey after a win over Tyrone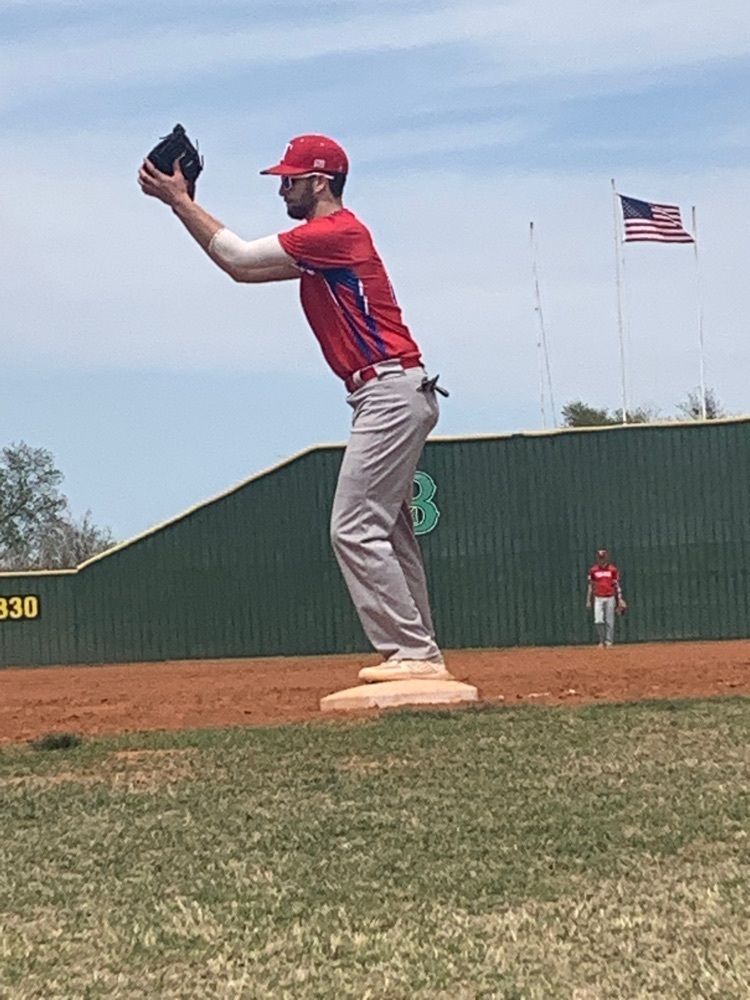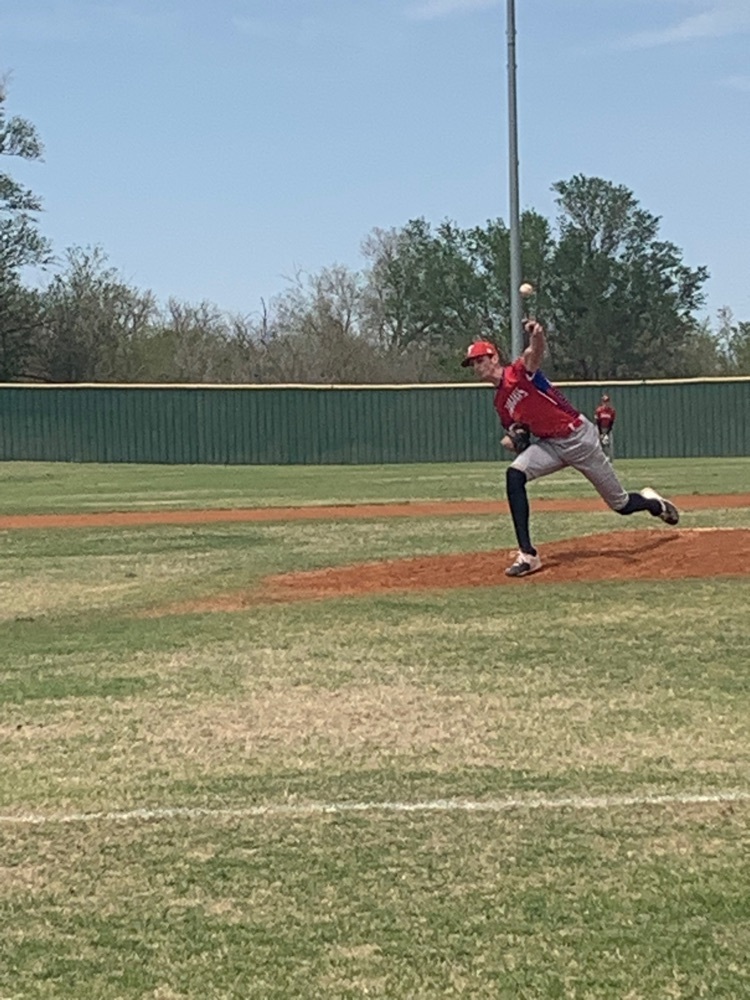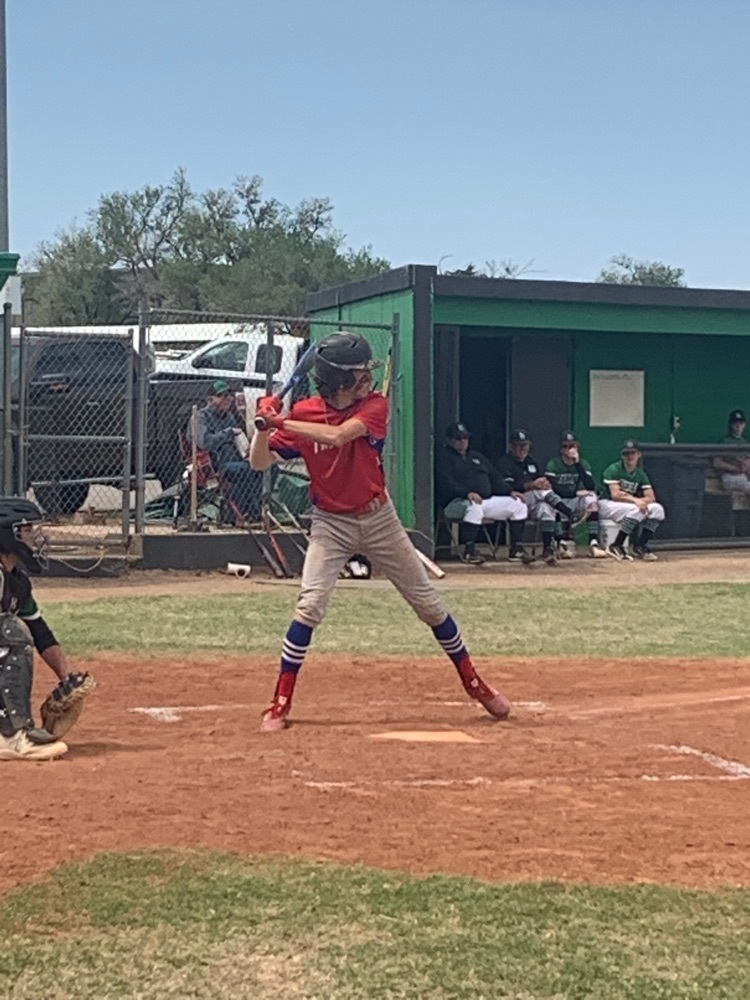 Last chance for a 2022-2023 yearbook!!! NO EXCEPTIONS!

Waiting their turn as Dakota Walker makes a run for second.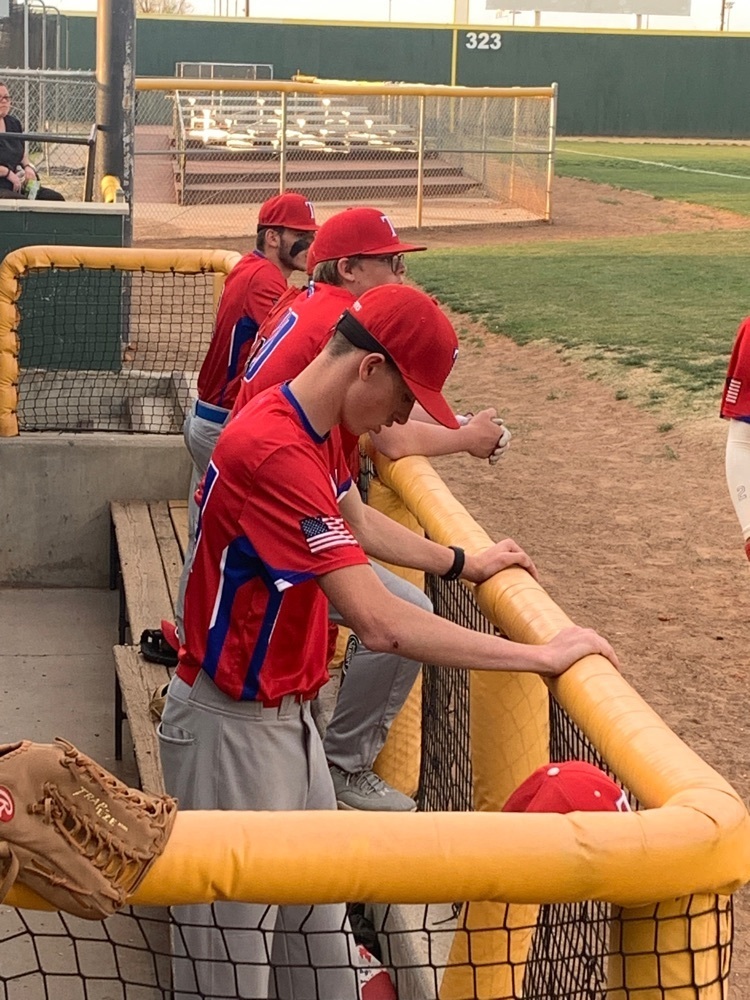 Seniors Kaden Spray and Blayze Clem at the last regular season game. A great field of Trojans to work with them!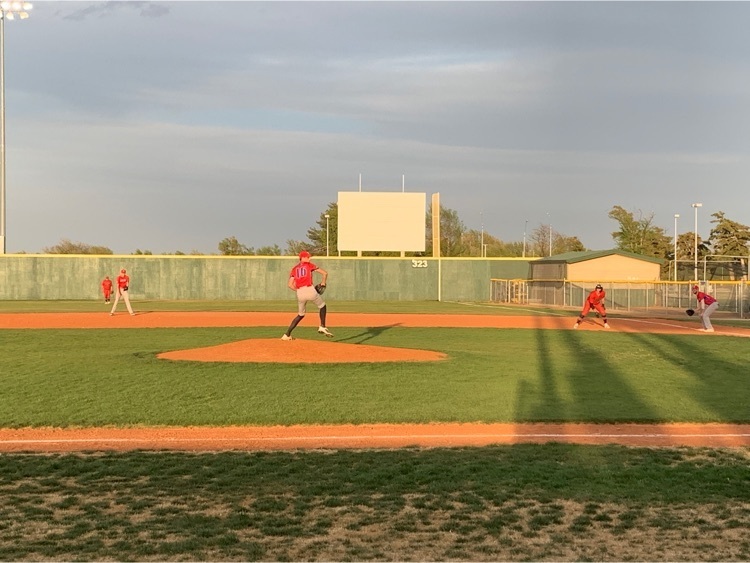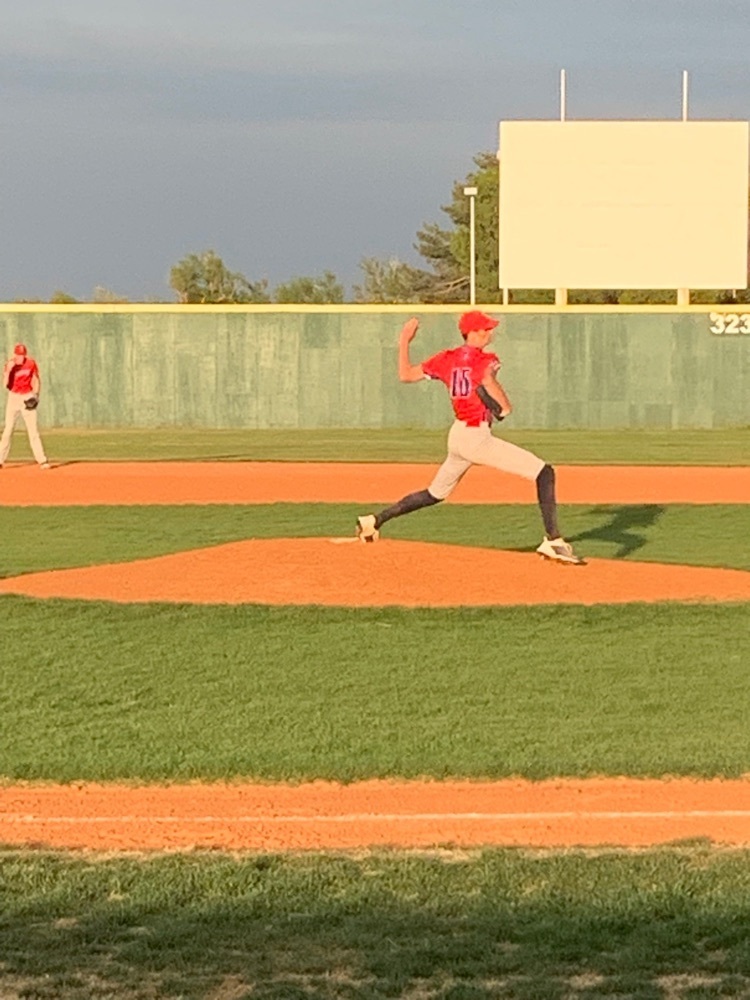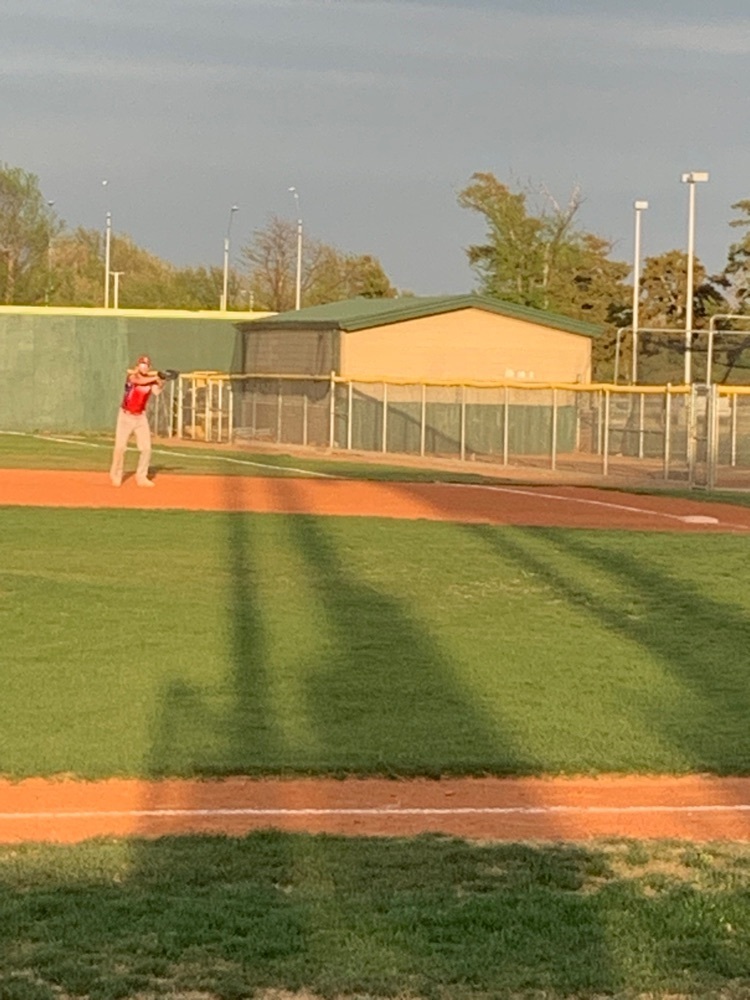 Baseball districts are at Leedey Thursday the 20th. We play Tyrone at 12:00. Double elimination and it will all be played that day!

Trojans big & small enjoy a photo opp between high school games this evening. Trojans rock!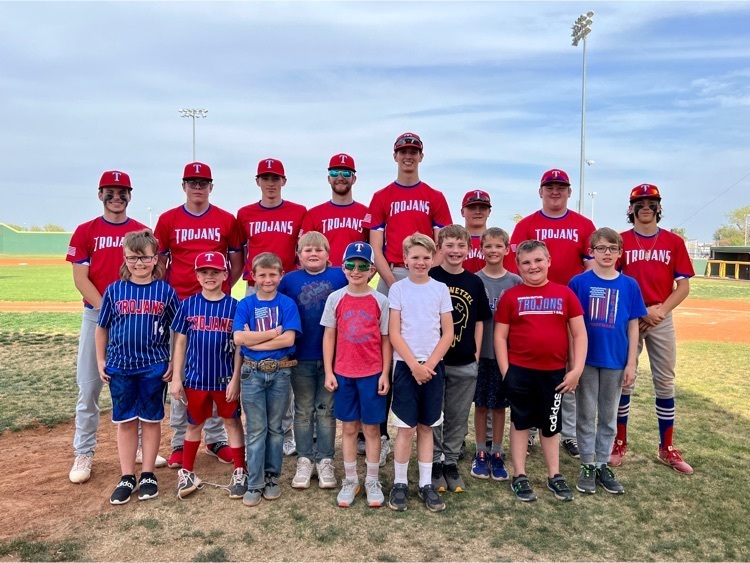 Senior Kallie Harris was awarded the DAR Good Citizen award for Sharon-Mutual. Pictured L-R are DAR member Roberta Chance, Kallie Harris, and DAR member Kitty Frech. Congratulations Kallie!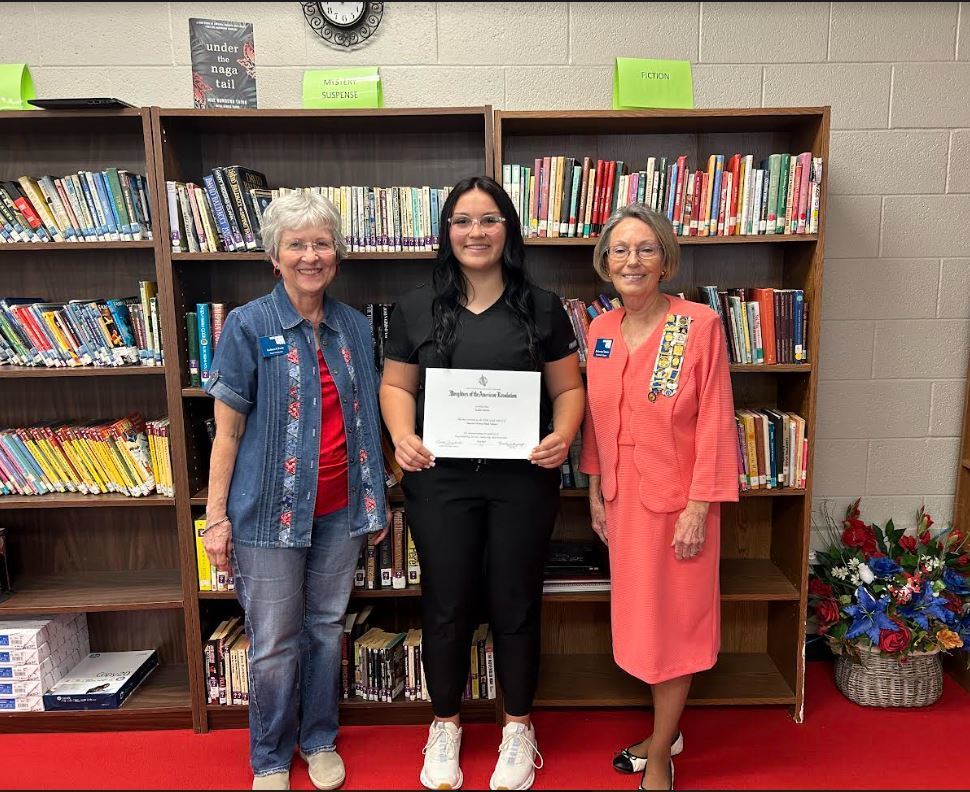 The Investigative Summer STEM Program is a 5-day college experience with a hands-on deep dive into STEM fields with Newman University faculty and business experts from science-focused, local companies! Deadline for Registration: May 31, 2023 (Spaces are Limited!) Overnight Program Cost: $420* Includes tuition for 2 hours of college credit, odging for 5 nights in a residence hall, breakfast, lunch, and dinner for 5 days. *$450 After May 1st Printable PDF Program Handout Student Sign Up Link WHO CAN APPLY? Any high school Sophomore, Junior, or Senior (2023-2024 school year) may apply. Freshmen with strong applications will also be considered. WHEN? June 11-16, 2023 WHERE? State-of-the-art Bishop Gerber Science Center located on the Newman University campus in Wichita, KS Financial Assistance is Available: ISSP scholarships are available for applicants who need financial assistance with the program fees. ISSP Scholarship Deadline: May 1, 2023 Newman University is proud to have the generous support of the IMA Foundation & Spirit Aerosystems as sponsors of the Investigative Summer STEM Program. HAVE QUESTIONS? If you have any further questions, don't hesitate to contact the ISSP director! Ryan Huschka, ISSP Director Associate Professor of Chemistry (316) 942-4291, ext. 2428
huschkar@newmanu.edu

Woodward County cordially invites all FFA and 4-H sophomores and juniors to learn about the Oklahoma legislative process and how a bill becomes law. Capital Camp 2023 will be June 27-28 at the Oklahoma State Capitol. The cost to attend is $50.00. Students will have the opportunity to write and discuss a piece of legislation about an issue important to them. Please have interested students fill out the application and submit by April 1, 2023.
https://www.okfarmbureau.org/capitol-camp/
Applications will be reviewed and students will be notified of their selection status and further instructions within two weeks after the application deadline.

Great work today Trojans! The boys placed 3rd in the 3200 relay, 2nd in the 1600 relay (3 seconds off of the existing school record), Hutch Baggett placed 3rd in the 100 meter, Hunter Dennis placed 5th in the 400 meter,  and Dakota Walker placed first in the 300 meter hurdles. All in a day's work for these young men. Well done!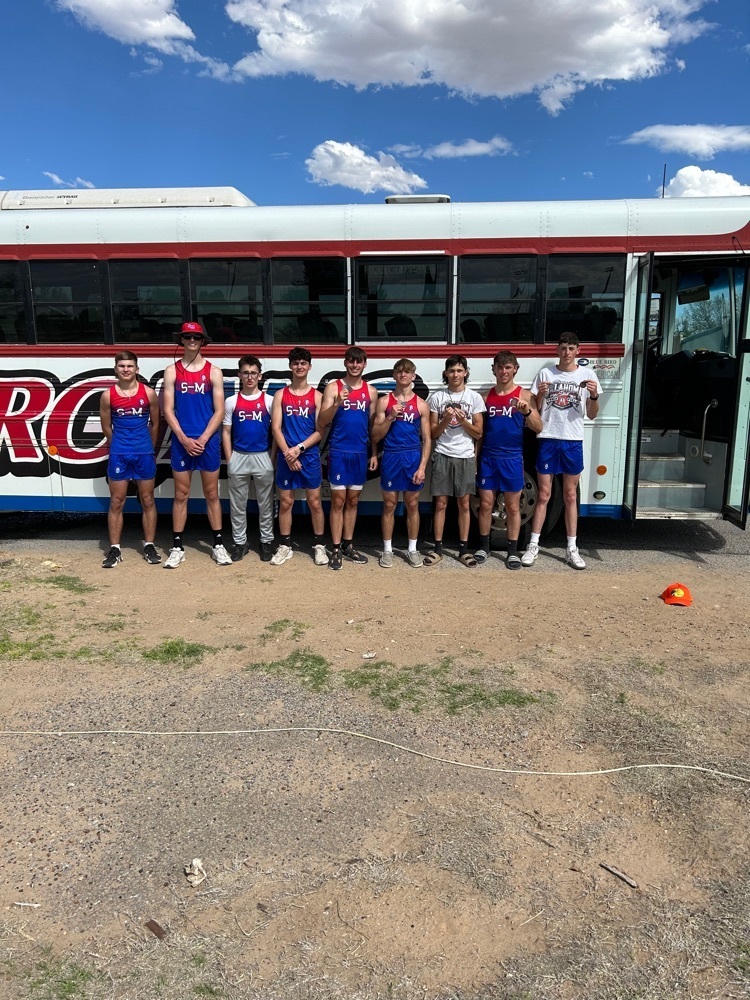 Congratulations to Mrs. Green who was chosen for the National Air and Space Museum's Teacher Innovator Institute in Washington, D.C. this summer for two weeks of professional development! She was chosen out of nearly 200 educators for this opportunity. Great job Mrs. Green! #TII23

Monday April 17th baseball game is a 3 way. SM will play at 4, sit one game and play the night cap!

Seniors get self defense, car purchasing and real life skills at the HPTC Senior Boot Camp this morning.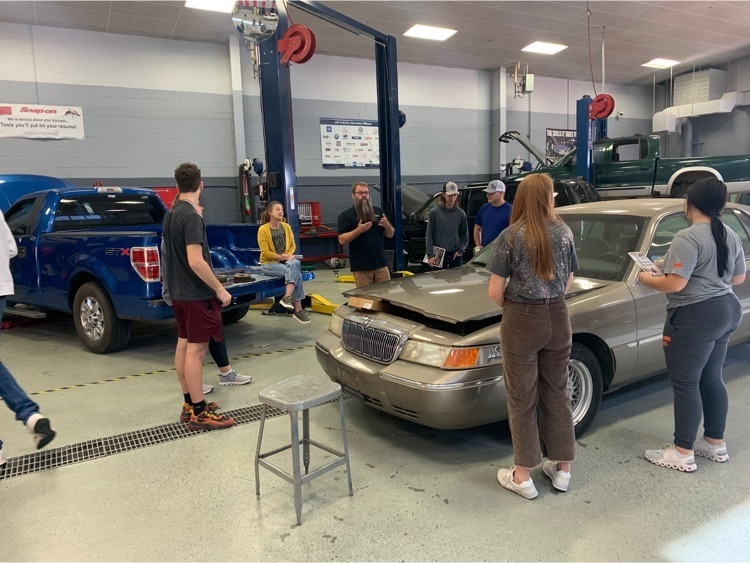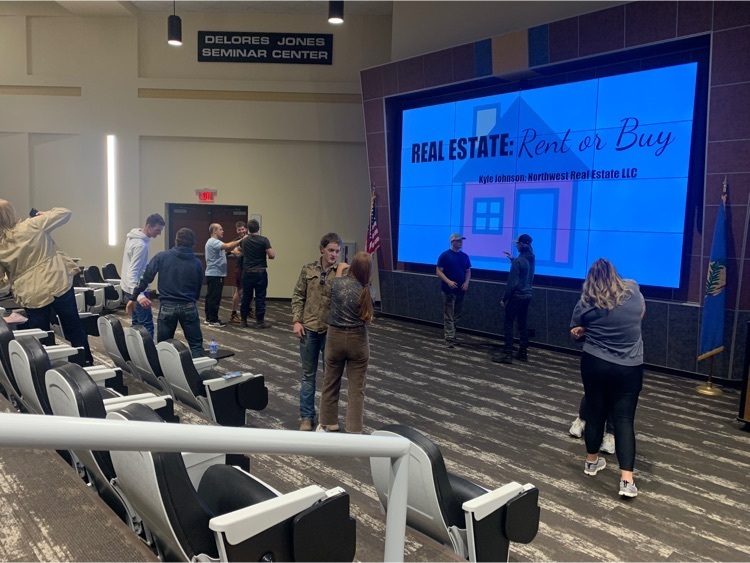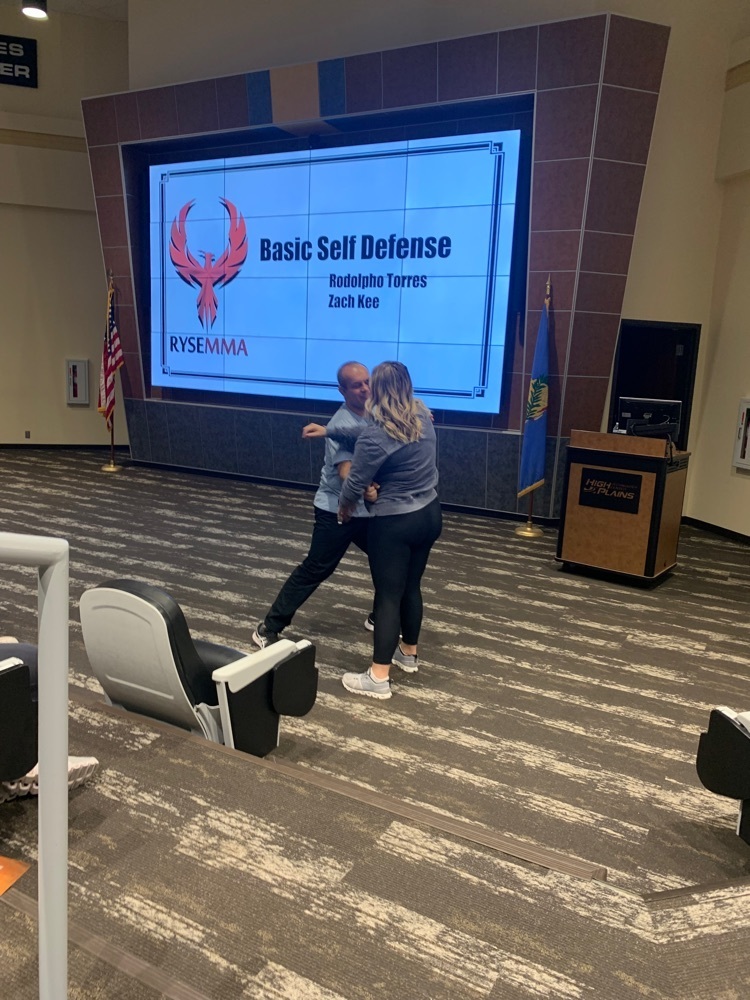 8th graders through juniors may be eligible for Oklahoma's Promise which is a tuition assistance program for college or technical school. Application is available online or by paper and must be completed by June 30. See Mrs. Hopper for information.

Seniors, be sure to complete your FAFSA before June 30 for financial aid at higher education.