Registration is now open for the 2022 HOBY State Leadership Seminar! This multi-day program is proven to provide your students with an experience that cultivates personal growth and leadership development while building new connections and friendships throughout the state. Students return from HOBY with a deeper sense of self-awareness, elevated confidence, and the inspiration and tools to give back to their communities through leadership and service. Registration will open on September 27th. The Registration Kit contains all the information you need to select and register your sophomores today. Log in to HOBY's online registration system at HOBY.org to find pertinent information including: Seminar date and location* Registration cost Contact information for your local HOBY team Since 1958, Hugh O'Brian Youth Leadership (HOBY) has provided transformative leadership development training that has positively impacted the lives of over 600,000 high school students around the world. We look forward to providing your students the transformative experience of the HOBY State Leadership Seminar.

Congrats Jaxon!! #TrojanPrideNeverDies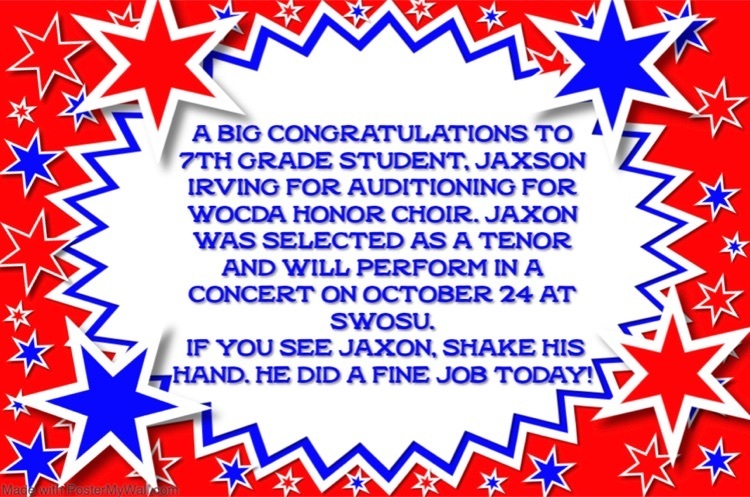 Pink out is October 14th and January 14th, Please turn your order forms in by October 7th!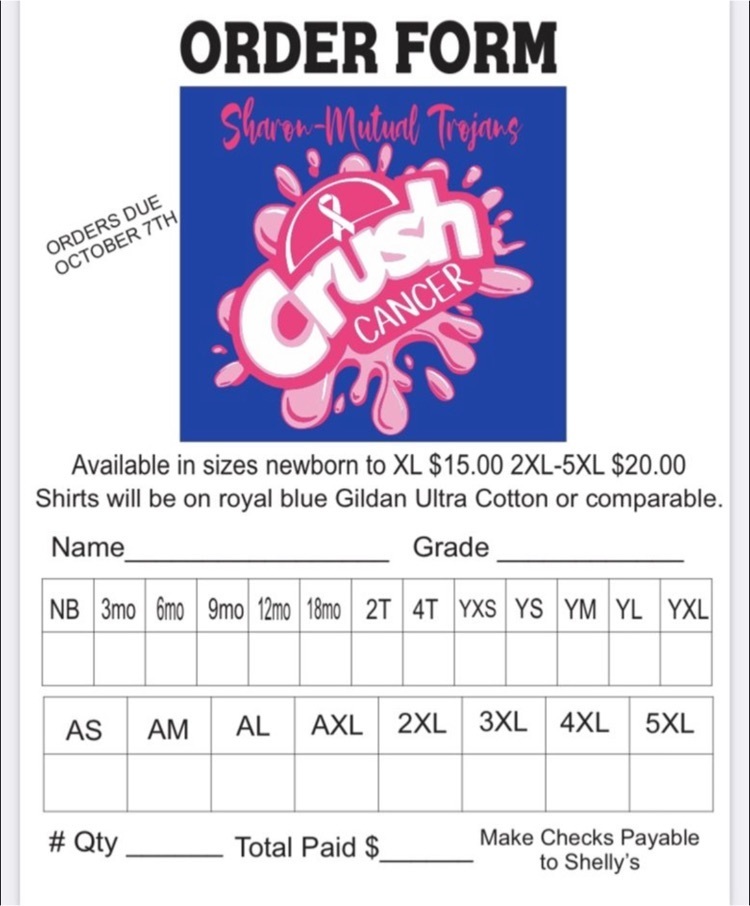 Weather permitting: The Fall Music Concert will be October 7 @ 7:00 pm on the football field. The Veterans Day program will be November 11 @ 9:00 am in the Sharon gym.

Andi Hopper spoke with 5-8th grade students about bullying, consent, and boundaries. Her goal is to inform and help young adults understand the concept of respecting boundaries when it obtains to not only themselves but respecting their peers and adults.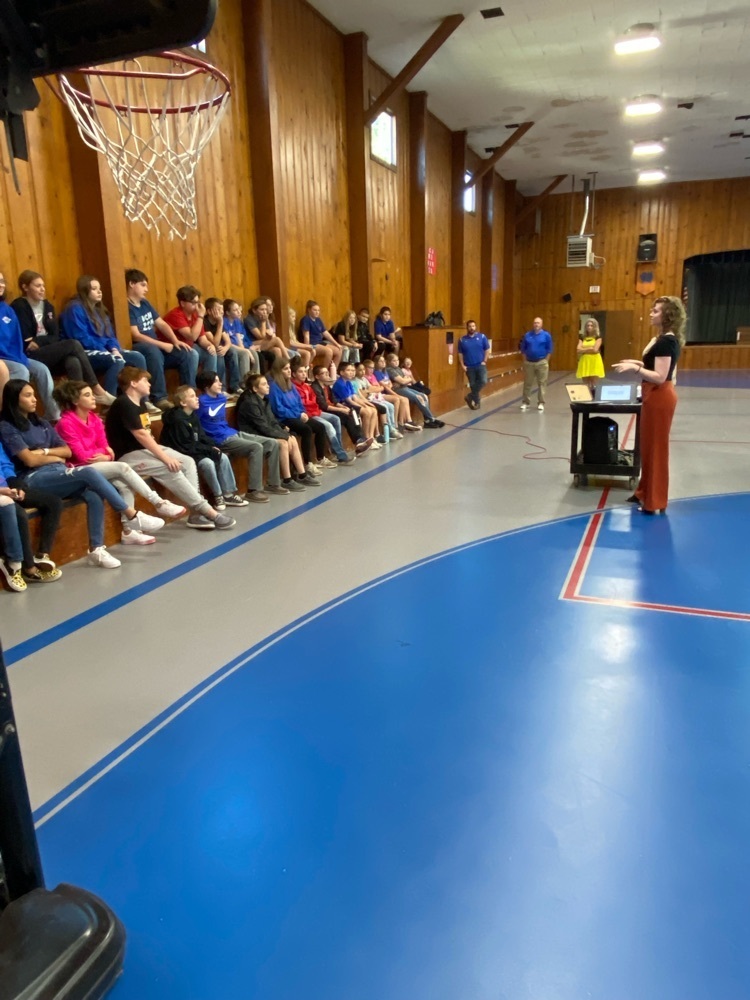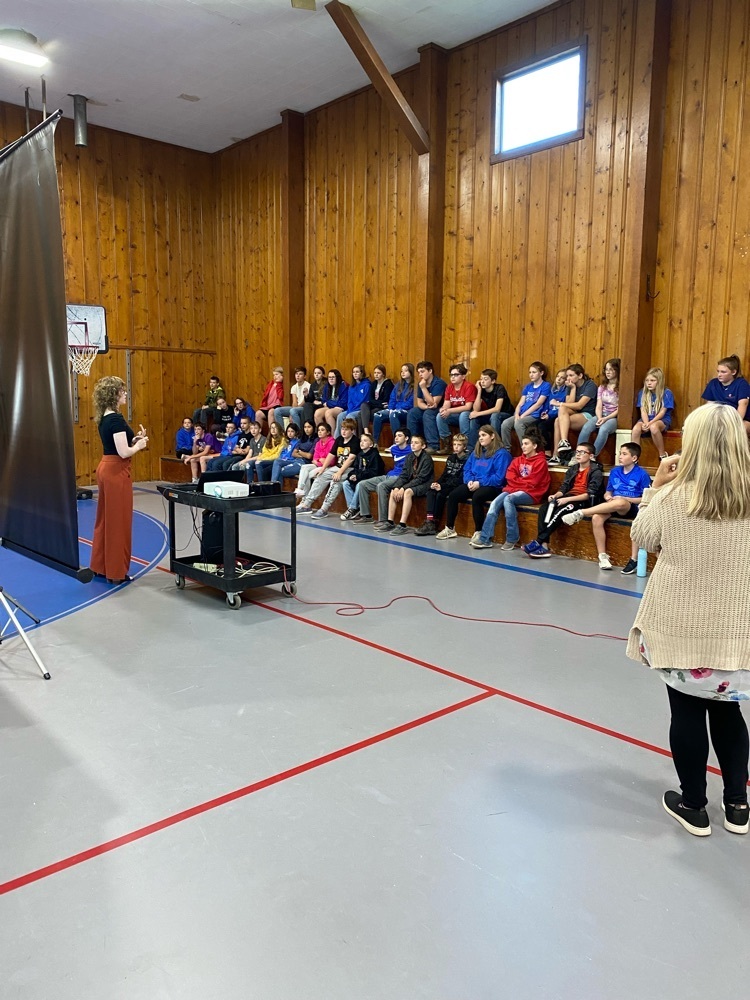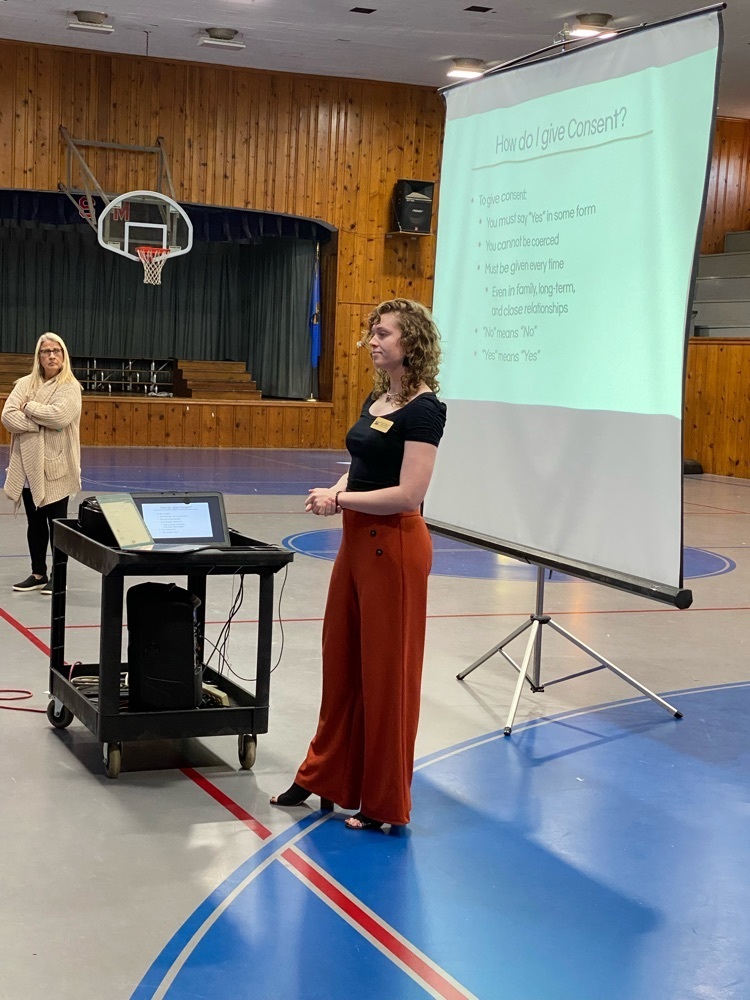 See you at the pole! Wednesday Sept 22nd 7:30am! #TrojanPrideNeverDies❤️🤍💙

Chad Cargill ACT test prep forms & money are due to Amber Riley by Friday, September 24th at 3921 34th St in Woodward. Mrs. Hopper has the form if you need one.

Tomorrow's volleyball game has been moved from 4:00 to 4:30 start time.

No school at High Plains Career Tech tomorrow. Students who do not ride the bus need to be at the high school by 1050.

The schedule for tomorrow's elementary/JH game shows the game is at Mutual. It is an away game at Shattuck. We switched it several weeks ago. Mr. Thompson will take JH kids from Mutual leaving at 3:00 and pick up elementary kids in Sharon. The bus will leave Sharon at 4:00 to go to Shattuck. They are feeding our players after each game.

A huge shout out to SM/Taloga and Okeene communities! Tonight's childhood cancer awareness recognition was able to raise over $1,100 for the cause! Thanks to all of those who had a hand in it.

There will be no career tech Monday, September 20. Student to ride the bus to school may come at 8 o'clock. Other students should arrive by 10:50 AM.

Attention Oklahoma's Promise students!!! June 30 remains the deadline for the initial application. Applications are incomplete until the income documentation is received and processed. December 31 of the student's senior year (prior to graduation) is the deadline for the incomplete application.

Tune into K101 radio tomorrow morning shortly after 7:00 am to hear some of our players talk about the upcoming game of the week and our childhood cancer awareness presentation we will deliver during halftime of Friday nights game!

Oklahoma Hall of Fame scholarship forms are now available. Contact Mrs. Hopper for an application. The deadline is Friday, September 17.

With so many activities going on during halftime, the fifth and six grade scrimmage Friday night will take place at 6:30 PM prior to kick off.

The 60th annual United States Senate Youth Program (USSYP), established in 1962 by U.S. Senate Resolution, awards two student leaders from each state a week in Washington, D.C., to experience their national government in action. Delegates hear major policy addresses by senators, cabinet members, officials from the Departments of State and Defense and directors of federal agencies. Delegates will also participate in a meeting with a justice of the U.S. Supreme Court. Each delegate is awarded a $10,000 college scholarship for undergraduate studies. USSYP is limited to juniors and seniors who are currently serving in any one of the following student government offices: Student body president, vice-president, secretary or treasurer Class president, vice-president, secretary or treasurer Student Council representative National Honor Society officer Student representative elected or appointed to a district, regional or state-level civic or educational organization All student leadership qualifying positions are subject to the judgment of the state selection administrator and will be verified and confirmed. Access the USSYP Brochure here View the Oklahoma application here Applications are due Oct. 1 by 5 p.m. Incomplete or late applications will not be considered. Finalists will be notified by Nov. 1. Finalists will be required to attend an interview sometime in November. Based on the personal interview, essays, letter of recommendation and application, judges will select two student delegates to represent Oklahoma and a first and second alternate. The two students chosen to represent Oklahoma as delegates and the two students chosen as alternates will be notified by Dec. 31. If you have questions, contact Brenda Beymer-Chapman at
brenda.chapman@sde.ok.gov
.

Sharon- Mutual Livestock team meeting tonight at 6:30!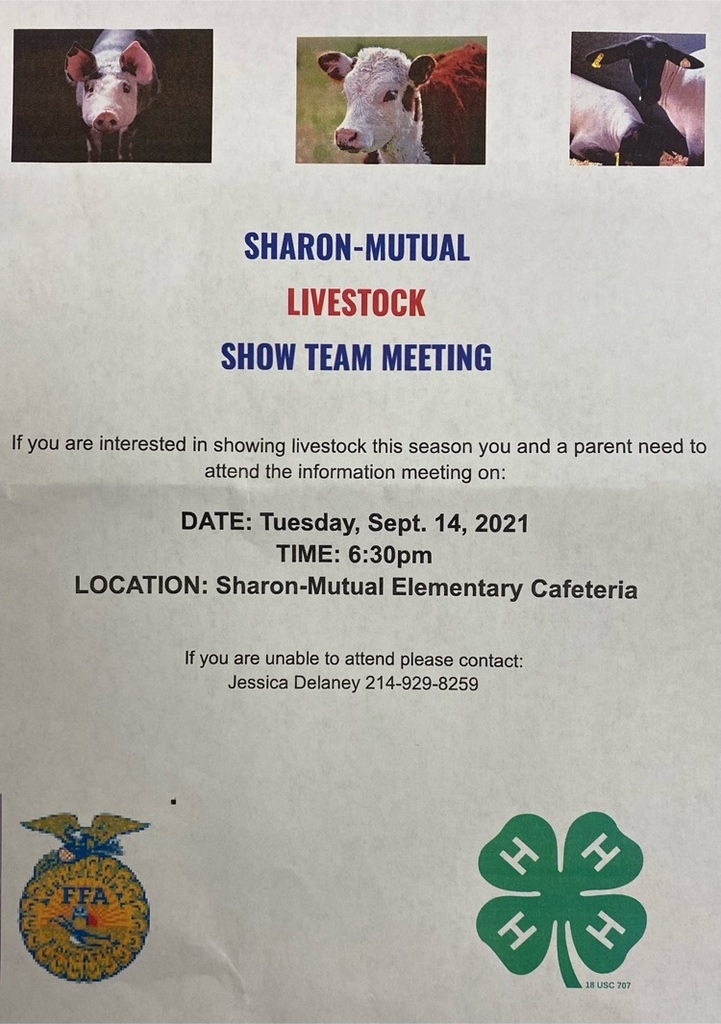 Thanks to all our students and their families for supporting the Sharon-Mutual book fair! With your support you helped purchase bean bags and pillows for the reading center in the Sharon library, along with lots of new books!!! Thank you for your continued support! #TrojanPrideNeverDies! ❤️🤍💙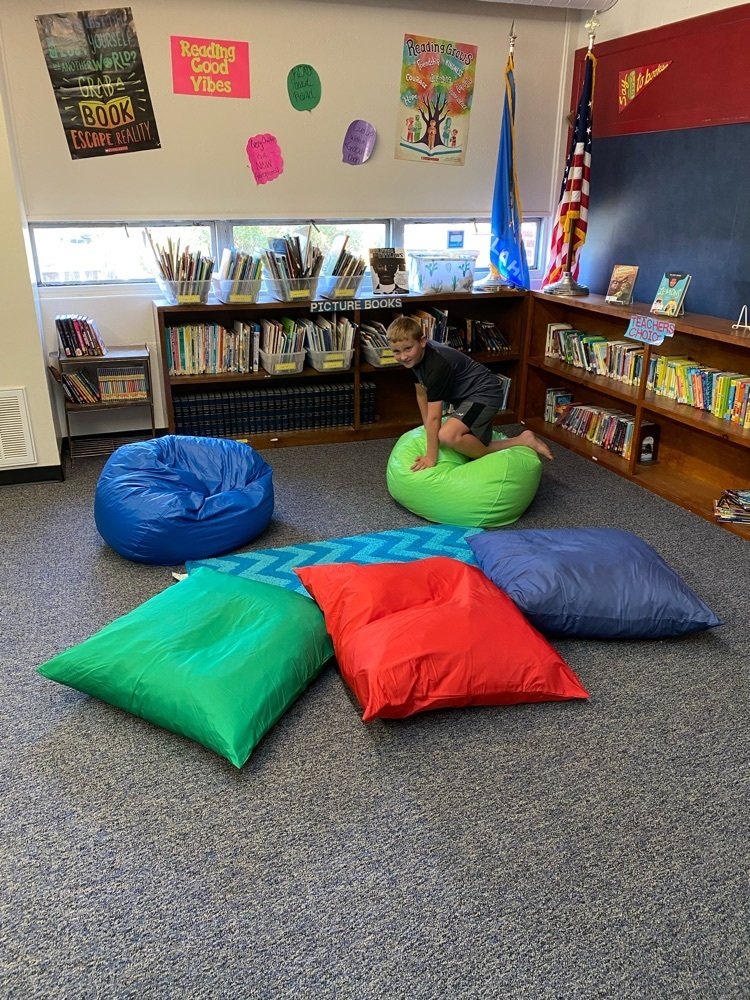 ACT Prep opportunity