The Booster club will be meeting on Monday August 8th at 6:00pm in the Sharon cafeteria. We hope all can attend who would like to be a part of raising money and provide a safe fun environment for all students who letter in an activity.

Attention ALL students in grades 8-11.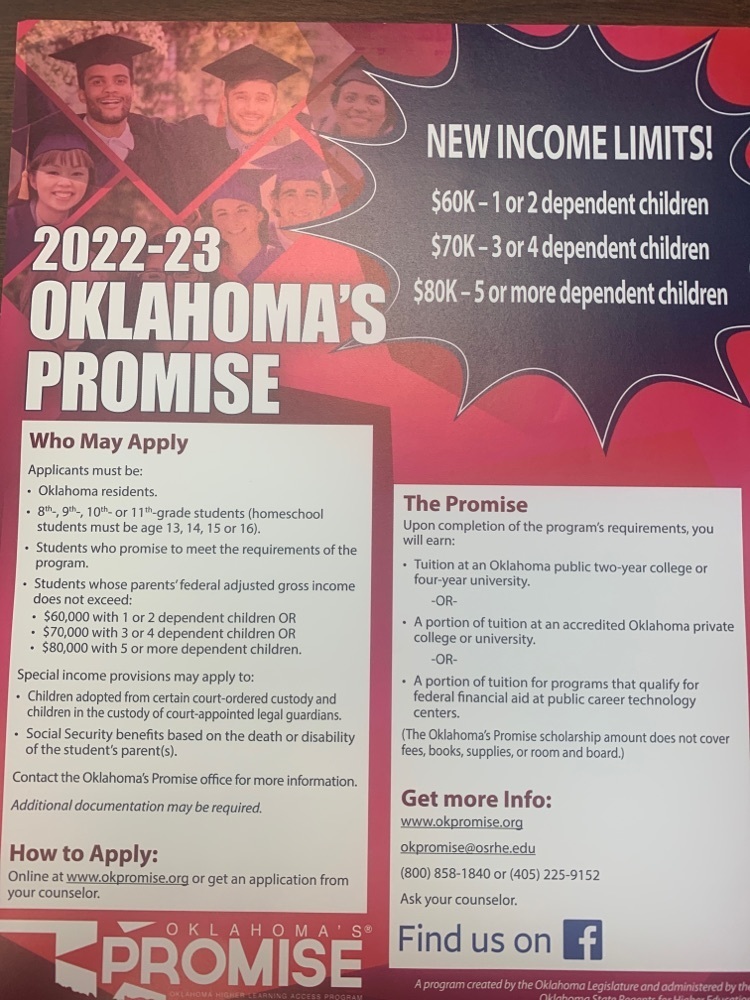 Military recruiters will be on campus at various times throughout the year visiting with juniors and seniors. In addition, seniors will attend the college/career fair at High Plains Technology Center where military recruiters visit with juniors and seniors present there. If you do not wish for your student to visit with a military recruiter, please direct your student not to visit with them. Students will be allowed to remain in class if they have been told by you not to visit with a recruiter. It will be the student's responsibility to not attend the recruiter meeting. This notice is in accordance with a new law to disclose the possibility of recruiters visiting with students at our school.

The 61st annual United States Senate Youth Program (USSYP), established in 1962 by U.S. Senate Resolution, awards two student leaders from each state a week in Washington, D.C., to experience their national government in action. Delegates hear major policy addresses by senators, cabinet members, officials from the Departments of State and Defense and directors of federal agencies. Delegates will also participate in a meeting with a justice of the U.S. Supreme Court. Each delegate is awarded a $10,000 college scholarship for undergraduate studies. USSYP is limited to juniors and seniors who are currently serving in any one of the following student government offices: Student body president, vice-president, secretary or treasurer Class president, vice-president, secretary or treasurer Student Council representative National Honor Society officer Student representative elected or appointed to a district, regional or state-level civic or educational organization All student leadership qualifying positions are subject to the judgment of the state selection administrator and will be verified and confirmed. Access the USSYP Brochure here View the Oklahoma application here Applications are due Sept. 30 by 5 p.m. Incomplete or late applications will not be considered. Finalists will be notified by Nov. 1. Finalists will be required to attend a virtual interview sometime in November. If you have questions, contact Brenda Beymer-Chapman at
brenda.chapman@sde.ok.gov
.

Northern Oklahoma College Regents approved a measure Wednesday that now allows qualified high school juniors the opportunity to earn college credit tuition-free at the same time they are completing high school credits. NOC will now waive up to nine (9) credit hours of resident tuition for juniors beginning the start of the Fall 2022 semester of August 22. College fees, along with required textbooks or other course materials, remain the responsibility of the student. In the FY23 State appropriations, the Oklahoma legislature approved the full funding of resident tuition waivers reimbursements for juniors in the most recent legislative session. "This is a great opportunity for high school students to earn college credit at a greatly reduced cost to their families," said NOC President Dr. Clark Harris. "We are so pleased the legislature responded to the State Regents' request for full funding of the resident tuition reimbursements for both juniors and seniors, this will help so many students get a head start on their college experience." Currently, seniors have been eligible to participate in the tuition waiver program while juniors could take college courses did not receive a tuition waiver. An Oklahoma high school student taking full advantage of the program can now earn as many as 27 hours, nine (9) credit hours during the junior year and 18 credit hours during the senior year, tuition free, while still in high school. For more information on concurrent course offerings, high school juniors and seniors are encouraged to visit with their school counselors or principals or contact Dr. Rick Edgington, Vice President for Enrollment Management and Registrar, at 580.628.6220 or
rick.edgington@noc.edu
. For more information on Northern, visit their website at
www.noc.edu/students/concurrent-students/
.

Attached is the fall concession schedule…. If you'd like to sign up to help, it would be greatly appreciated!!!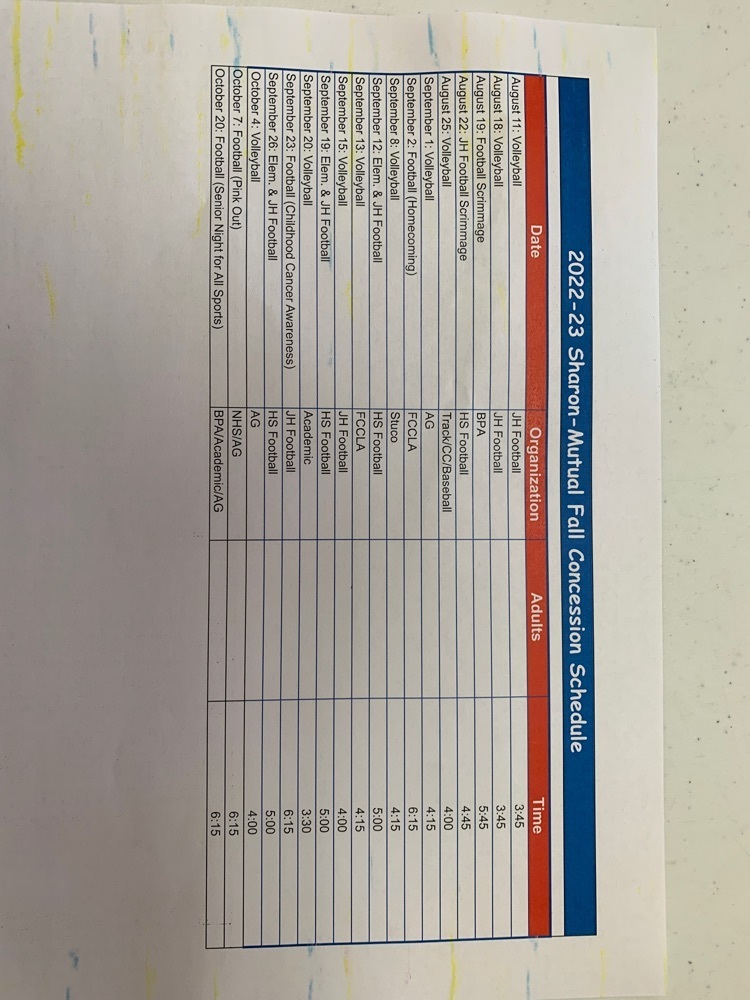 The Gates Scholarship (TGS) is a highly selective, last-dollar scholarship for outstanding, minority, high school seniors from low-income households. Each year, the scholarship is awarded to exceptional student leaders, with the intent of helping them realize their maximum potential. Selected Scholars will receive funding for the full cost of attendance to earn a bachelor's degree, that is not already covered by other financial aid and the expected family contribution, as determined by the Free Application for Federal Student Aid (FAFSA), or the methodology used by a Scholar's college or university. Costs covered include tuition, fees, books, and room and board, and may include additional personal costs. TGS also provides Scholars with various online support services designed to help them excel in their degree programs, graduate, and make a successful transition to their chosen careers. These include career services, mentoring, leadership development, wellness, and knowledge building. If you're a minority student interested in being referred, email Mrs. Hopper by September 8, 2022.

Football and volleyball t shirt order forms attached. Forms will be available for students the first day of school. Football shirts can be ordered from Shelley P. at any time. Forms will be due back august 19th.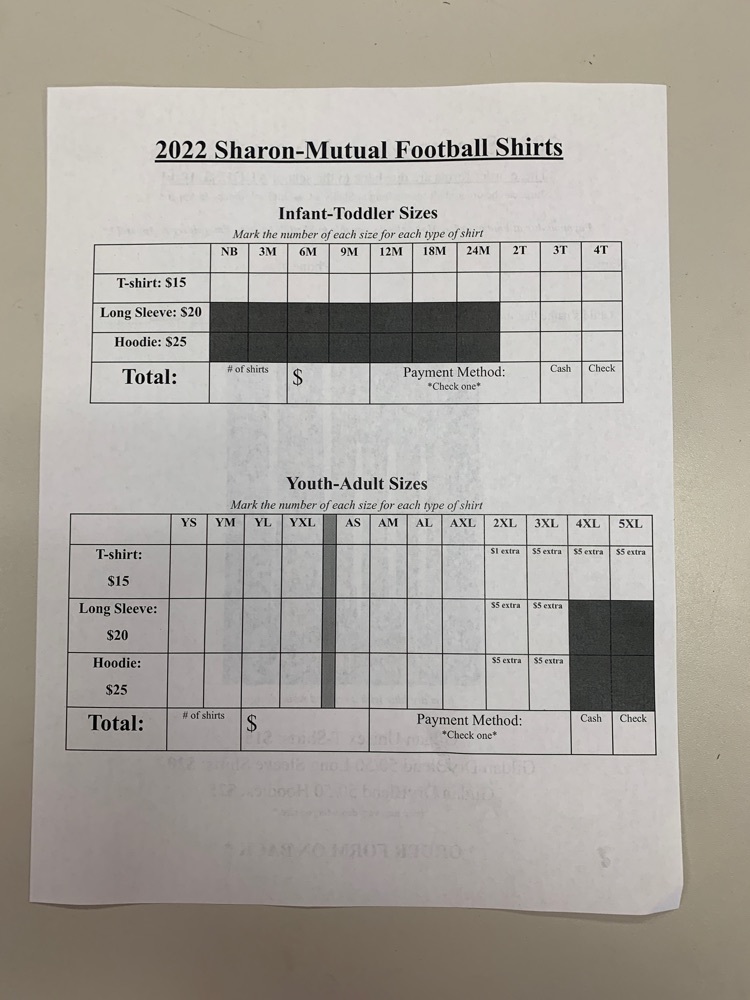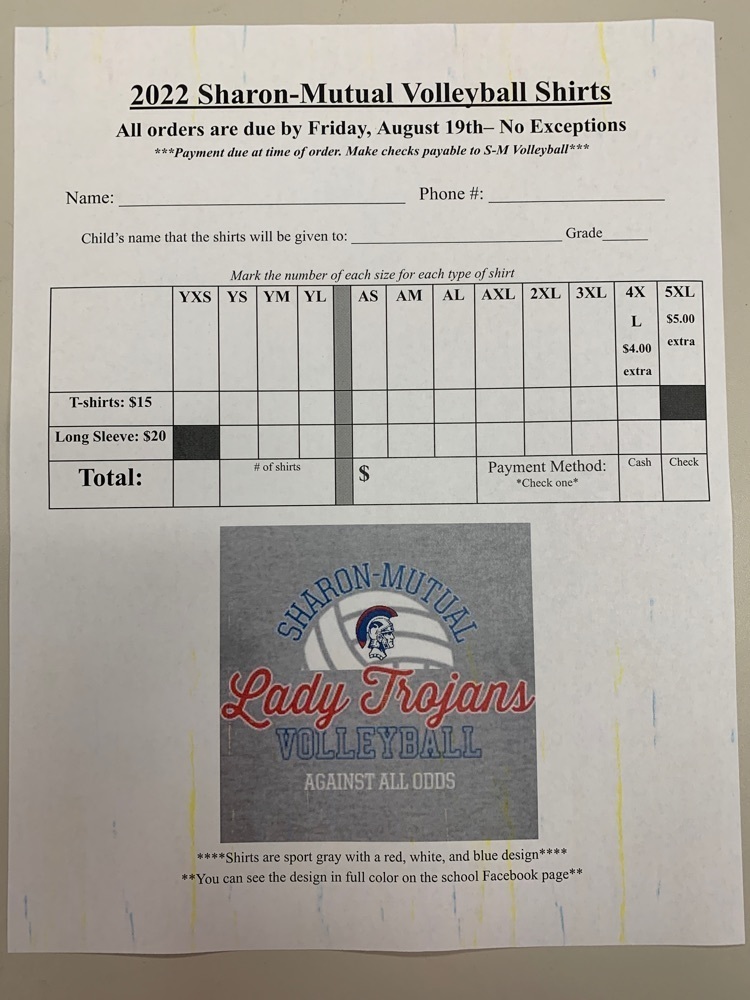 Brandi Green, JH/HS math teacher, was one of seventy-nine Oklahoma teachers that attended the 2022 Oklahoma Energy Resource Board's (OERB) Educators Retreat. The retreat was July 6th - 8th and sponsored by the people of Oklahoma Oil and Natural Gas. Mrs. Green expanded her knowledge of oil and natural gas to provide industry application in the classroom. The all-expense paid retreated included hands-on industry experience and tours of Schlumberger's OKC facility, Enbridge's facilities in Cushing, and a drilling rig tour hosted by Unit Drilling Company and Coterra Energy. Mrs. Green also attended a "Women in STEM" panel discussion, presentation from Engaged Learning, and an Oil and Gas 101 workshop. Mrs. Green is grateful for the opportunity OERB extended to her and thankful for all the industry volunteers who shared their time and experience. #OERBTeachersRock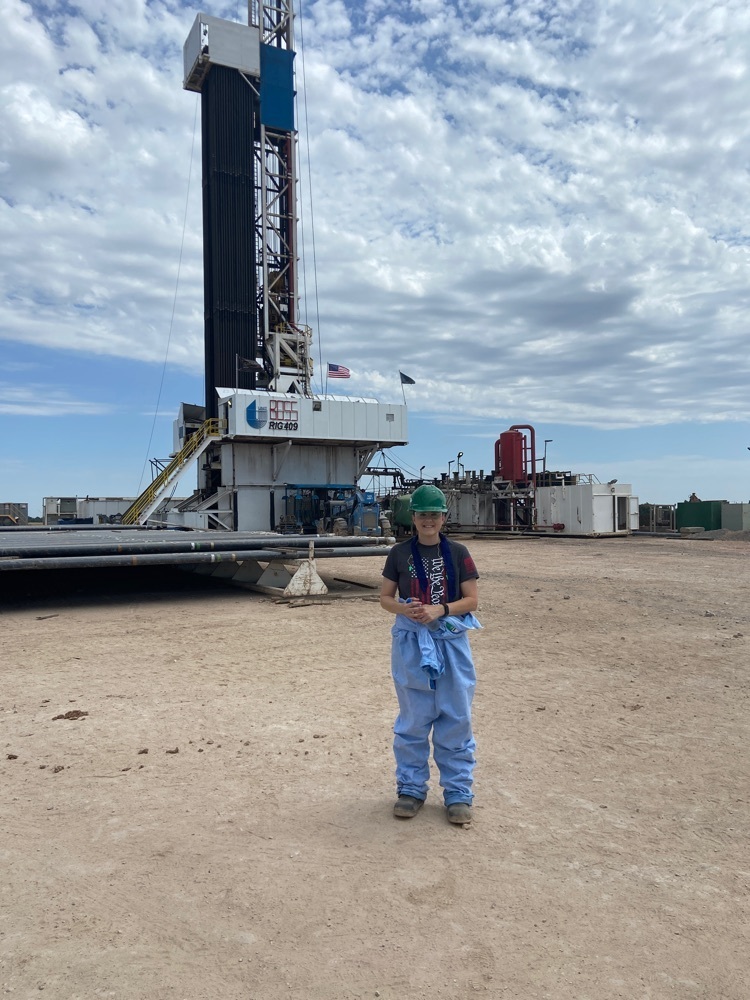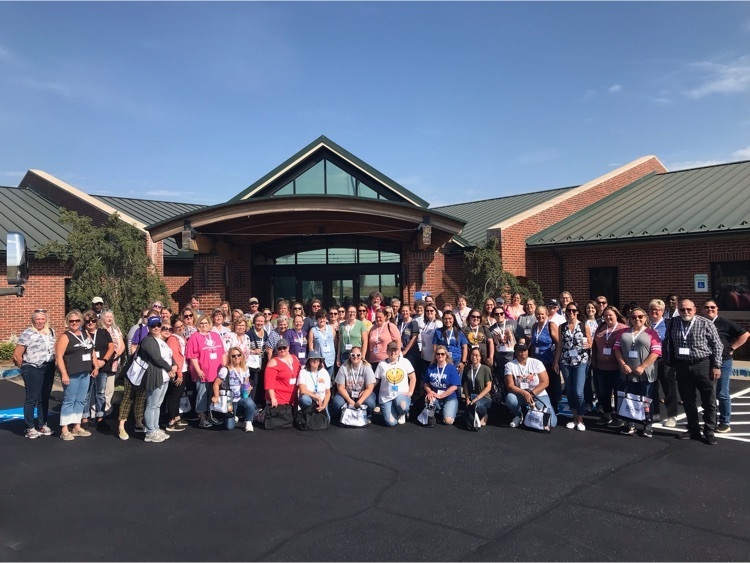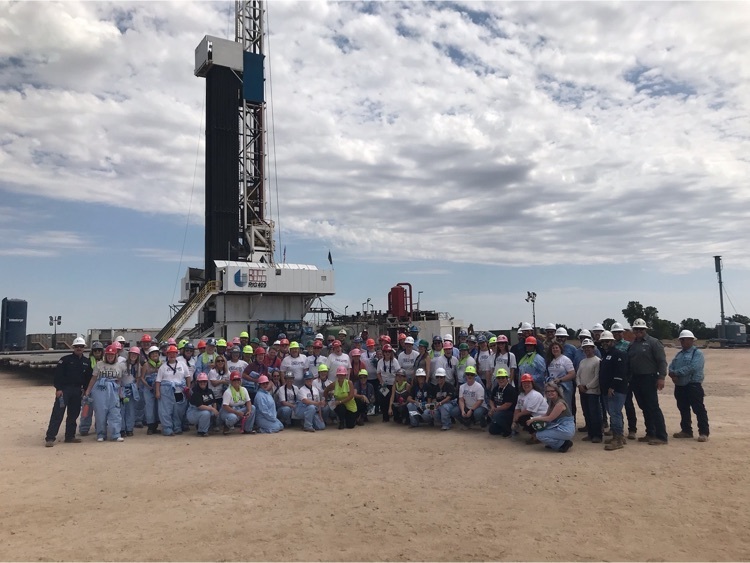 Grades 7-12 who did not pre-enroll in the spring will enroll August 9 from 4 pm to 7 pm at the office in Mutual. See you then!

Here are the parking assignments for the football field after changing over to a numbering system! 1: Shryock 2: Polk 3: Keene 4: B. Vassar 5: T. Thompson 6: N. Spencer 7: Minnie Tapia 8: C. Turner 9: T. Vassar 10: H. Bellows 11-12: E. White 13: Elwood 14: Hutchens 15: B. Clem 16: B. spray 17: G. Marlatt 18: J. Custar 19: Dani Mann 20: Tom Mitchell 21-22: Sessoms 23: McNeal 24: Hedges 25: J. Thompson 26: D. Thompson 27: Coffey 28: Open 29: Dahl 30: Cole 31: Oakes 32: Justin Custar 33-34 Baggett 35: Adams 36: Open 37: Walker $50 and make checks payable to SM Football. 210 S Maple, Mutual, 73853 Thanks for your support!

I am working on changing the football parking signs from names to numbers. If you renewed or are a new member you will have your same spot. I'll get those out to you at a later date. If you haven't paid for next season, you can mail a check to 210 S. Maple, Mutual, 73853. $50 made payable to SM Football. Thanks for your support! There are also a few open spots available.

OSTP Parent Portal:
https://okparentportal.emetric.net
Families can now view their student's preliminary reports for the Oklahoma School Testing Program (OSTP) and College- and Career-Readiness Assessments (CCRA) in the OSTP Parent Portal. Please note that new enhancements have been made to the OSTP Parent Portal. One student can now be associated with up to three guardian or parent accounts, and one parent account can be tied to multiple students. The enhancements to the OSTP Parent Portal require all users to create an account as a 'First Time User' beginning June 14, 2022.

The Sharon Mutual Junior High Cheerleaders raffled off our summer prize for our fundraiser! Thank you to everyone who donated to support our cheerleaders! Macy Bence is our winner! ♥️💙🤍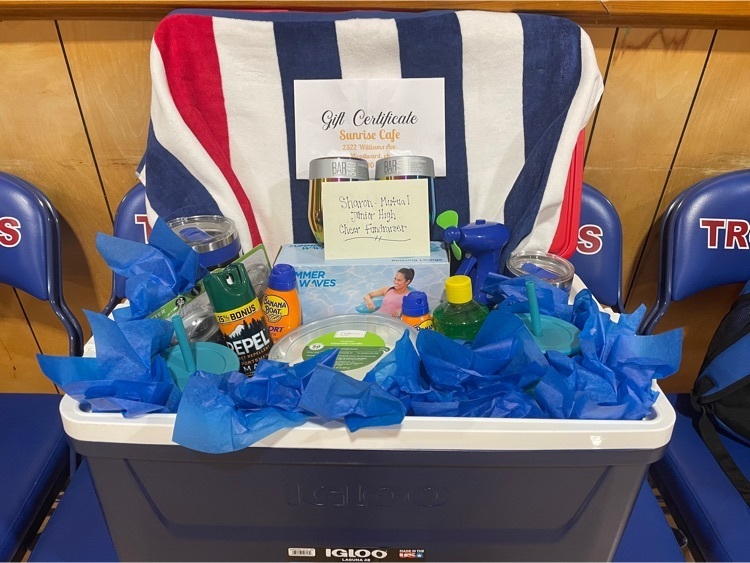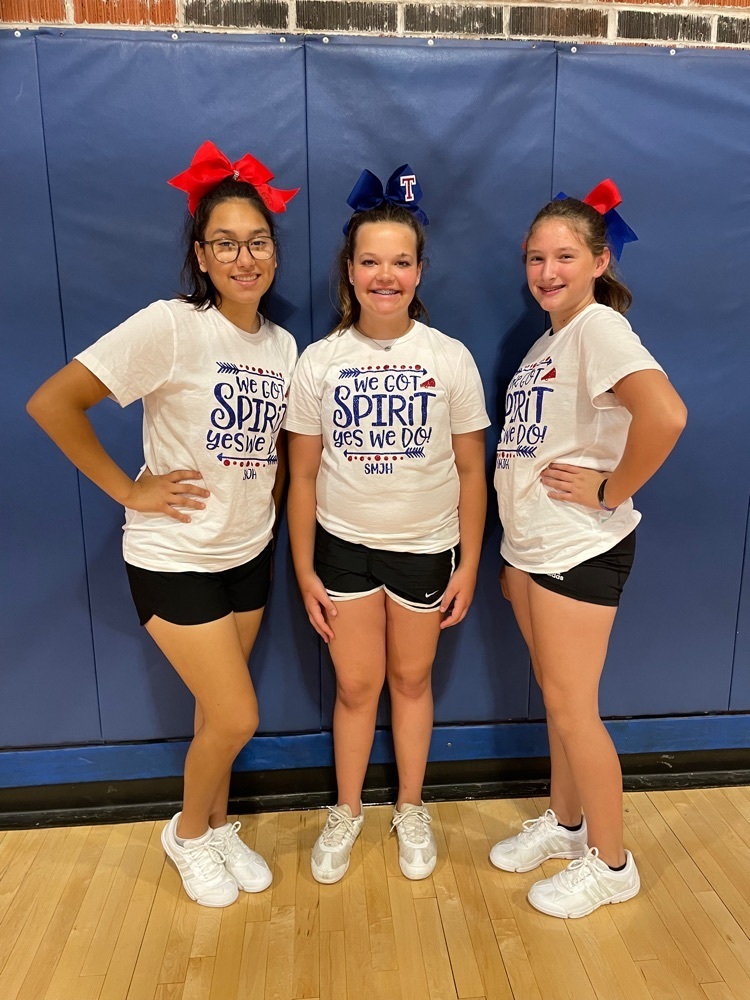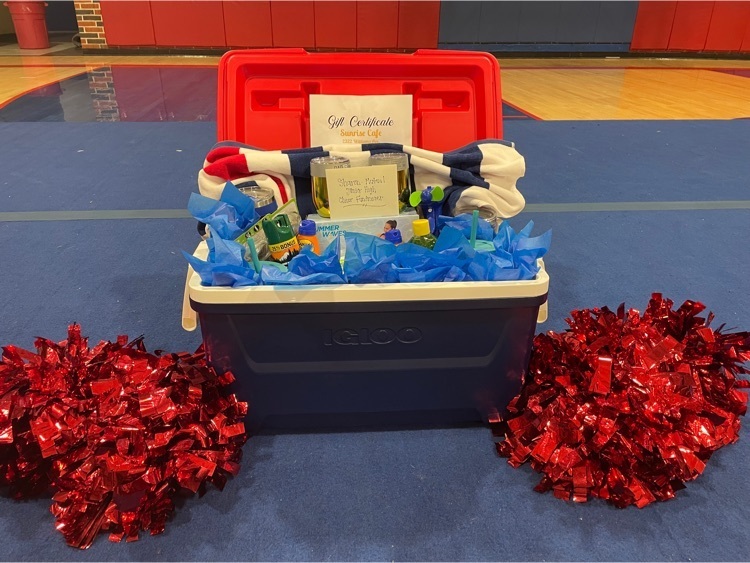 Sharon-Mutual graduates of the class of 2015 have the option to pick up their cumulative folders by contacting Mrs. Hopper at
thopper@smps.k12.ok.us
by June 30, 2022. Any cumulative folders for the class of 2015 not picked up prior to that time will be destroyed with transcripts remaining on file.

Concurrent enrollment classes are available to juniors and seniors with tuition waived for juniors of six hours and for seniors up to 18 hours. You must have at least a 19 on your ACT in reading and the area you wish to take a concurrent class in to do so. See Mrs. Hopper at the high school if you are interested and meet the requirements.

Historically, Sharon-Mutual has offered the ACT rather than the SAT as the state achievement test. Please forward any comments you have concerning switching from the ACT to the SAT to
thopper@smps.k12.ok.us
so we may take your feedback into consideration.

Students have the option to take the SAT if they choose. In particular, students planning to attend OU should consider taking the SAT. Check sat.org for information and registration.

Please remember as you begin to shop for back-to-school clothes, grades 7-12 are not allowed to wear running shorts. All inseams have to be at least 5" in length with no holes or slits in the garment above the 5" inseam point. Shoulders of garments have to be at least "dollar" strap wide with appropriate necklines. All hems must be hemmed with no cutout sleeves on shirts. If spandex pants/leggings are worn, the length of the shirt must cover the seat of the pants/leggings when standing or seated. Please see the student handbook online at smps.k12.ok.us for further dress code guidance.

Sharon-Mutual elementary students wrapped up mini basketball camp this past week. Had a great turnout! We appreciate your support!