The 2023 HSF Scholar Program Application is now open and closes on February 15, 2023, 5:00 PM PT. We encourage you to share this opportunity with students in your network. Every year, HSF selects 10,000 outstanding students as HSF Scholars from a broad and talented pool of applicants HSF Scholars are a part of an unrivaled group of 25,000+ Scholars from 50 states, and more than 1,200 institutions, who make up the current HSF Scholar network HSF Scholars have access to a network of over 65,000 HSF Alumni. HSF Alumni are leaders in their professions, communities, and the nation; many now serve as HSF mentors, career coaches, and volunteers HSF Scholars have access to a full range of Scholar Support Services, including career services, mentorship, leadership development, knowledge building, and wellness training Career services include access to internships and job opportunities with HSF corporate partners HSF Scholars are eligible to apply for all Scholar Conferences including, the STEM Summit, Finance Conference, Media & Entertainment Summit, Entrepreneurship Summit, Healthcare Summit, and Alumni Symposium Exclusive access to the HSF Insider which shares invaluable information and select career opportunities with HSF corporate partners Finally, and importantly, HSF awards more than $30 million in scholarships annually and, depending upon available funds, HSF Scholars may also be eligible to receive a scholarship, which ranges from $500-$5,000 and awarded directly to students Deadline: February 15, 2023, 5:00 PM PT Eligibility: Must be of Hispanic heritage U.S. citizen, permanent legal resident, or DACA Minimum of 3.0 GPA on a 4.0 scale (or equivalent) for high school students; minimum of 2.5 GPA on a 4.0 scale (or equivalent) for college and graduate students Plan to enroll full-time in an accredited, public or not-for-profit, four-year university, or graduate school, in the U.S., for the 2023-2024 academic year Submit the FAFSA or state-based financial aid forms (if applicable) About HSF: HSF empowers families with the knowledge and resources to successfully complete a higher education, while providing scholarships and support services to as many exceptional students as possible. Founded in 1975, HSF has awarded over $708 million in scholarships. HSF Scholars have access to valuable Scholar Support Services and, as funding permits, scholarships ranging from $500 to $5,000. Additional Important information: It takes an average of 30 minutes for students to complete Phase I of the 2023 HSF Scholar Program Application No essays, recommendations, or document uploads are required in Phase I To get started, visit HSF.net and log into or create your myHSF profile to access the HSF Scholar Program Application HSF Scholar Application Timeline: January – Phase I of the HSF Scholar Program application opened January 1 and closes February 15, 2023, 5:00 PM PT Late February– Applicants are evaluated and the most competitive are selected as Finalists March – Finalists are also announced and asked to submit essays, recommendations, transcripts, FAFSA, and other related documents June – HSF Scholars are announced (including students waitlisted for the HSF Scholar designation) June to December – Final Document Verification (financial aid award letter, enrollment verification, and related documents) December – 10,000 HSF Scholars are confirmed after the verification process is complete Apply Now! Sincerely, Fidel A. Vargas President & CEO Hispanic Scholarship Fund

Tuesday at Buffalo will be as follows: JH at 4:00, HS 6:30 Both boys and girls JH teams will use 6th graders for the JH games. Bus will leave Mutual at 1:45 and stop in Sharon to get 6th graders. Will will supply Papa John's pizza to the players, but please send $$$ for them to get a drink or snacks.

The following students went out to Guymon today and participated in Circle the State with Song. They worked really hard and had a fun time. Great job Mrs. Beers and students!!! Sharon-Mutual ES Belinda Beers Hailee Bellows Heather Calkins MaKenzi Casio Haylee Hedges Denisse Jaquez Morgan Kirkwood Raelyn Majors Allison Pauley Sophia Stephenson #onceatrojanalwaysatrojan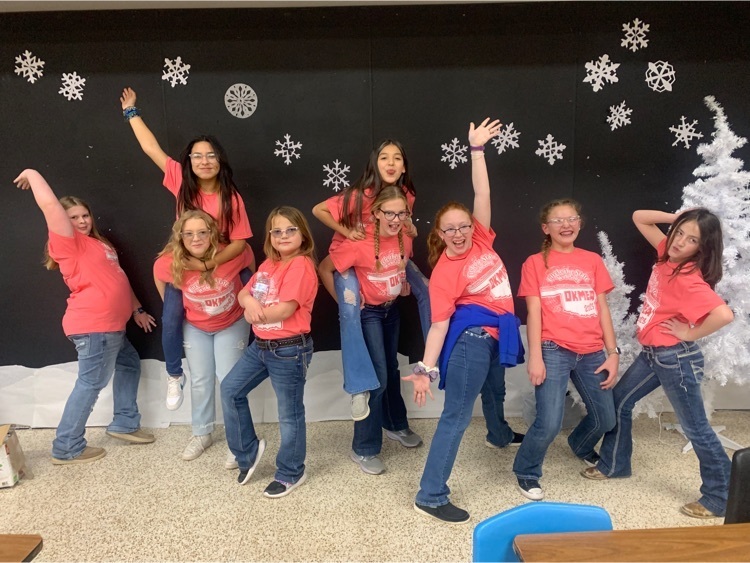 Woodward County Farm Bureau has scholarships for graduating seniors. See Mrs. Hopper for an application. Our scholarship is $1,500.00; paid over 4 years. The deadline to apply is March 31, 2023. Selections will be made at our April board meeting. Currently, we are awarding scholarship monies to 5 individuals – two graduates of Mooreland, one from Woodward, Canton and Fort Supply. Please call the office should there be any questions. Sincerely, Diana Routon, CSR/County Administrator Woodward County Farm Bureau 301 E. Oklahoma Woodward, Oklahoma 73801 Phone 580-256-3806 Fax 580-256-6407
Diana.Routon@okfb.com

The Oklahoma State Regents for Higher Education assists in the administration of the Frances Koop Parsons/AT&T Pioneers Memorial Scholarship. This scholarship program was established through the AT&T Pioneers to assist Oklahoma students in obtaining their educational goals. The recipients of this scholarship will receive a $1,000 cash award to be used at an eligible Oklahoma career technology center, two-year college, or four-year university. This scholarship is open to first-time freshmen with at least a 3.0 high school GPA and whose family income does not exceed $75,000. See Mrs. Hopper for the 2023-24 application. It must be postmarked on or before March 24, 2023. Applications without high school transcripts or income documentation will not be considered. Please contact Linette McMurtrey, Scholarship Programs Coordinator, at
lmcmurtrey@osrhe.edu
if you have any questions. Thanks, Linette McMurtrey Scholarship Programs Coordinator Oklahoma State Regents for Higher Education 655 Research Parkway, Suite 200 Oklahoma City, OK 73104 (405) 225-9131

Career tech knows at this time we are running buses an hour late. Juniors & seniors have the option to be there at 8 if they drive, but please be safe and use good judgment.

S-M will run buses and begin school one hour late in the morning. Please watch for updates in the event of further precipitation causing hazardous travel conditions. Our first priority will be the safety of our students and staff, and we will make any necessary adjustments. We will advise you of any further adjustments. Thank you for your understanding.

Sharon-Mutual will be virtual on Tuesday, January 24th due to potential weather conditions. Students, please make a best effort attempt to check Seesaw or Google Classroom/meet as appropriate. Stay warm and safe!

Sweetwater has cancelled school for tomorrow. The next 3 basketball dates will be as follows: Jan 26: HS vs Sweetwater: 6:00 2 games pink out! Jan 28: HS vs Balko @Woodward 6:30 Jan 31: JH and HS @ Buffalo 4:30 for JH and HS to follow

Great experience!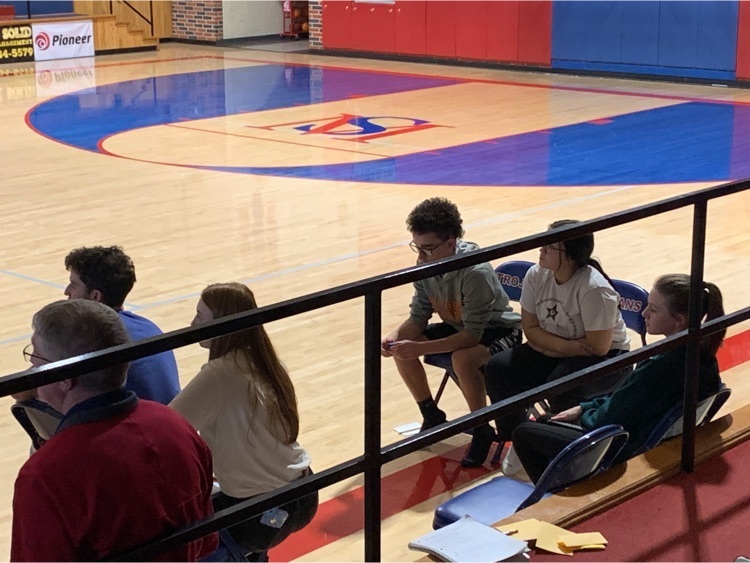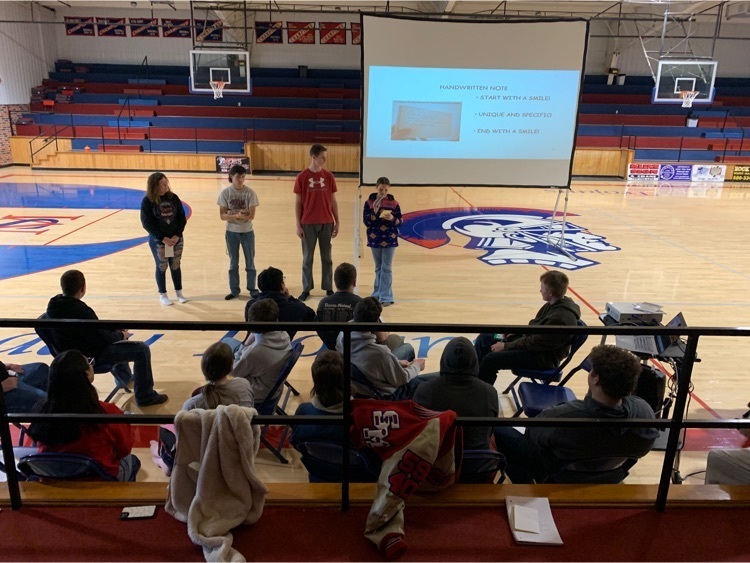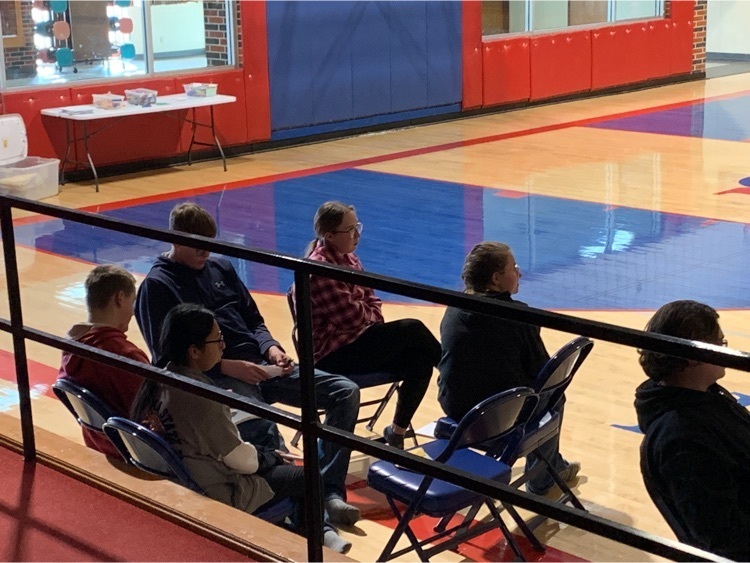 Some junior high and high school students participating in some Positive Choices activities to carry forward todays messages from Joe Cole's.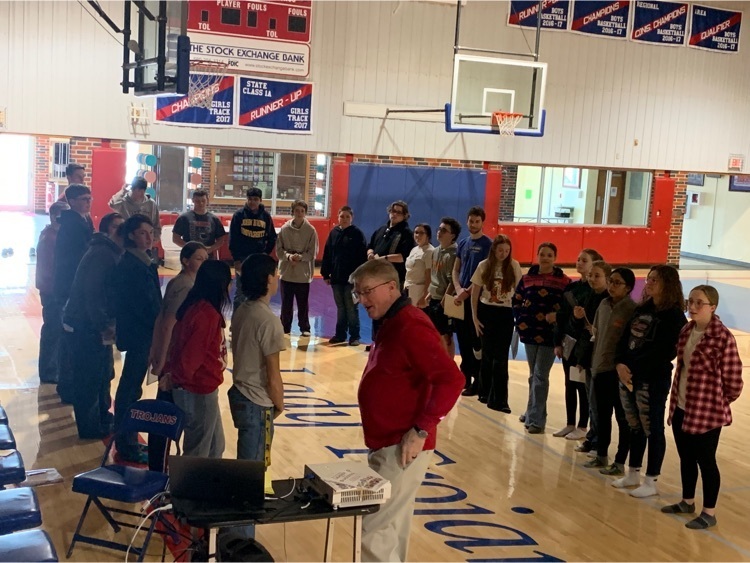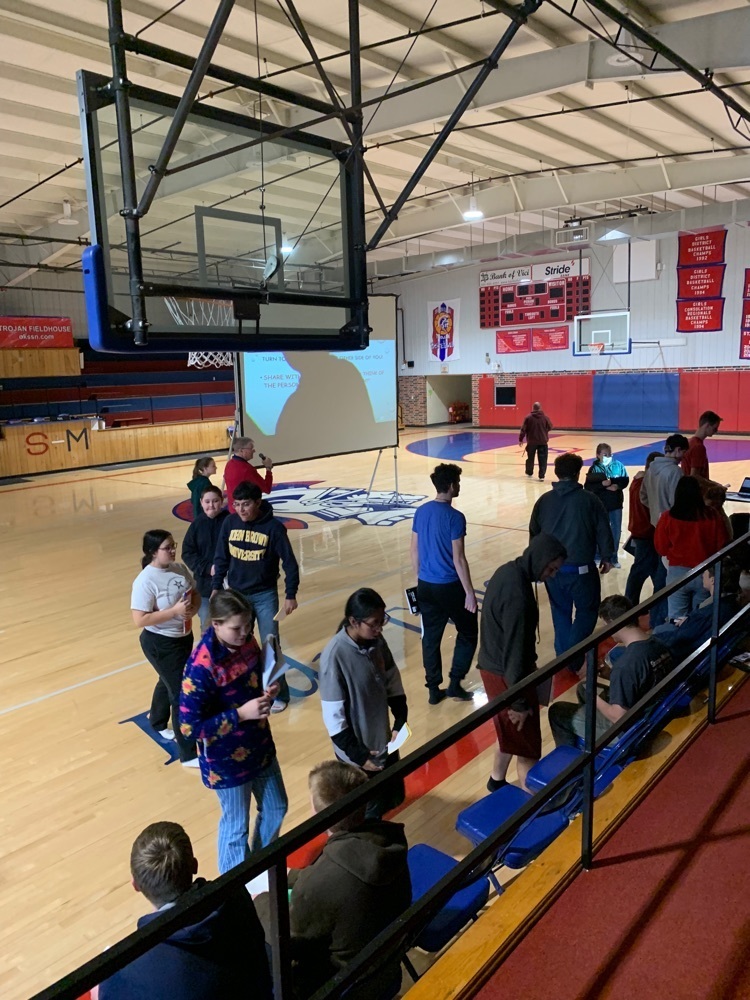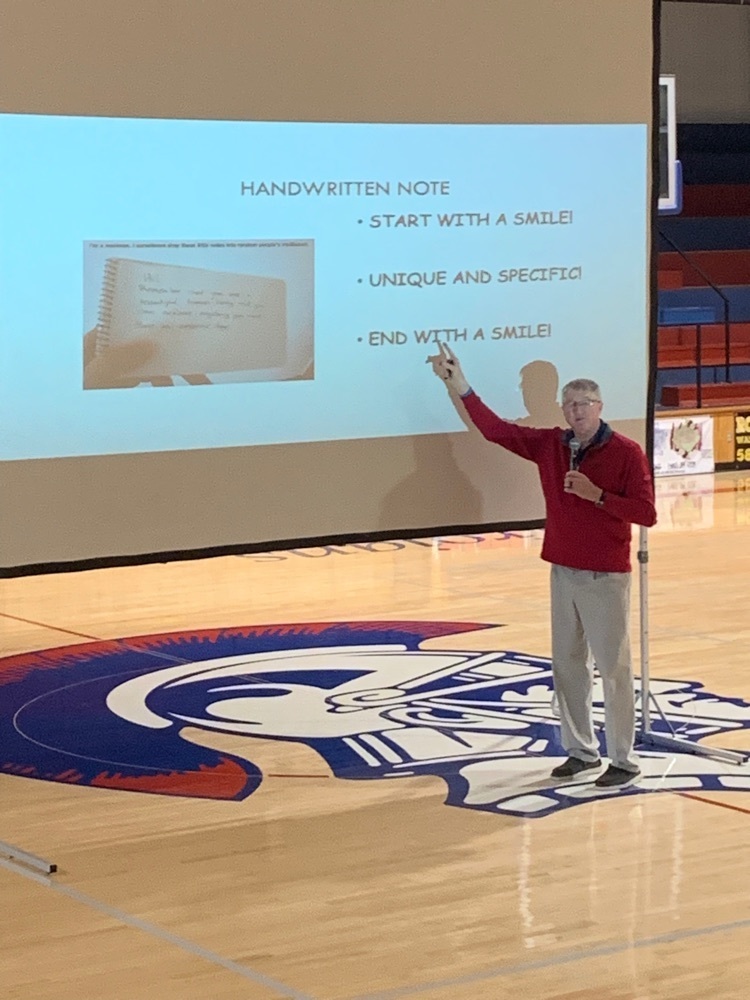 We will be hosting a parent meeting at 6 p.m. today in the east gym at Mutual to familiarize parents with the Positive Choices assemblies being held today for students. The Positive Choices assemblies address topics such as bullying, how to deal with a bully, drama, racial issues, and making the right decision overall. We encourage all interested parents to attend! The meeting will be approximately 30 minutes. Hope you can be here!

Tuesdays game January 24th with Sweetwater will be one JH boys game and 2 HS games. JH boys game will be at 5:00, HS to follow.

Great representation by all of our powerlifters and how awesome is it to send our first female lifters!!!

Congratulations to the Trojan powerlifting teams on a great day! Mackenzie Bosscawen placed 3rd and Lilly Cole placed 4th in the 108# class. Lexi Groff placed fourth in the 121 pound class. Emma Chapman placed fourth in the 181 pound class. Cooper Hutt placed first in the 168 pound class. Wyatt Neuenschwander placed first in the 145 pound class. Cody Vassar placed second in the 132 pound class.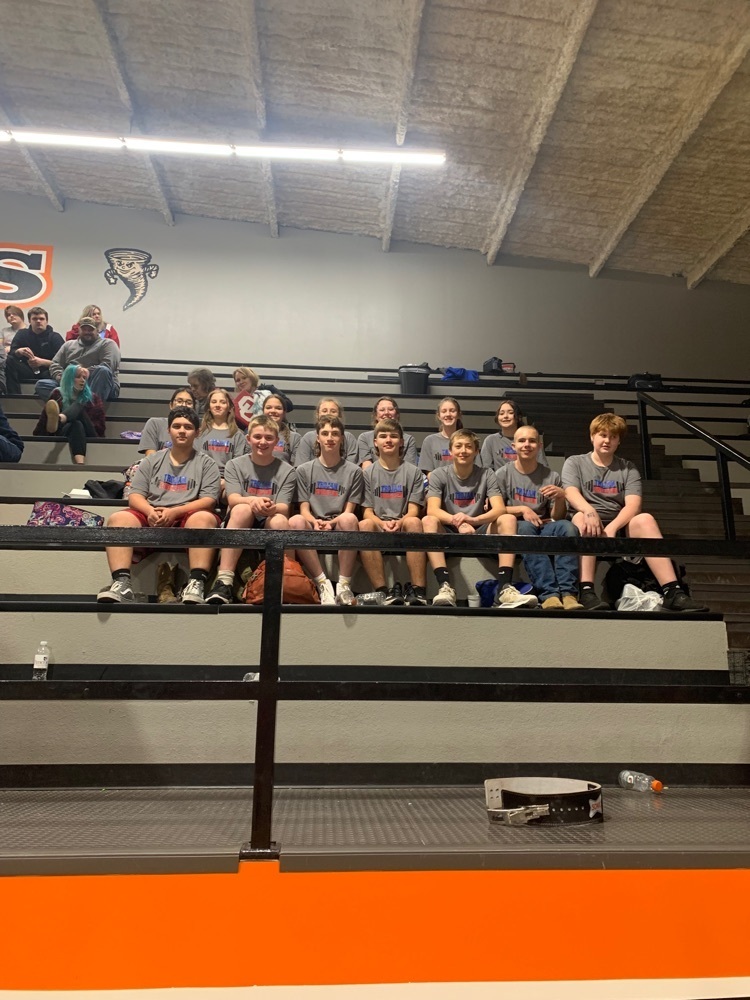 Gore Nitrogen is offering to sponsor a student to attend the diesel program at HPTC in return for one year employment. See Mrs. Hopper for the scholarship application and the initial employment information. Basically they would attend and finish the program and then be obligated to work for a year for Gore Nitrogen.

We could use some adult help in the concession tonight. A couple that were going to help are sick. 4 games starting at 4:00. Thank you.

Great work Trojans!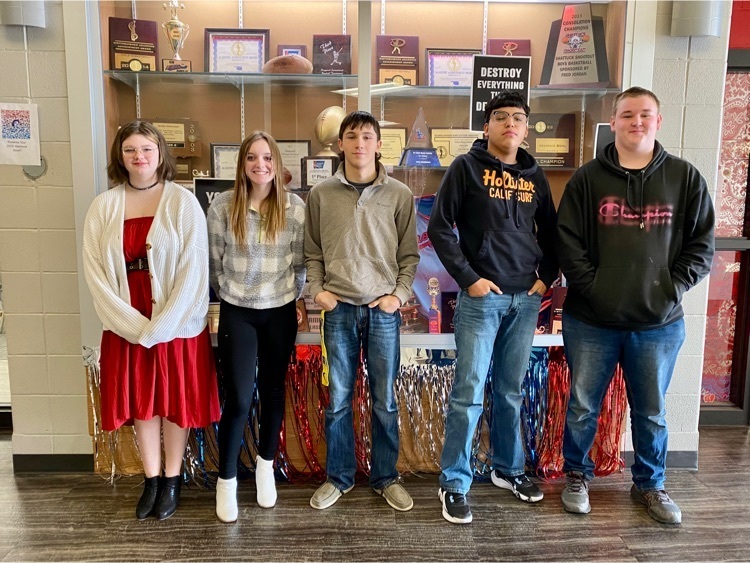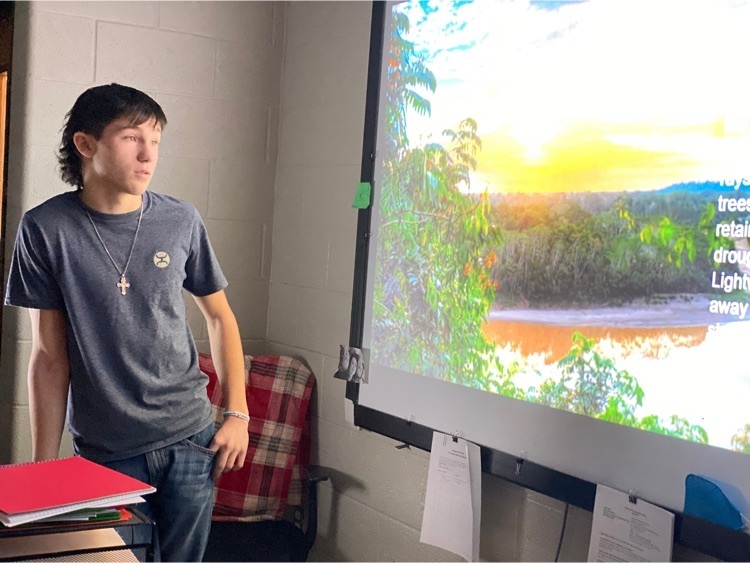 Environmental Science students were given the option to revise their Biome Teaching Assistant presentations for an opportunity to be judged by their classmates and Mrs. Hutchens. Points were awarded for presentation and delivery, graphics, quality of information presented, proper reference citation, and improvement on original presentation. Participating were Fayth Fenn, Triniti Mabra, Dakota Walker, Mario Jaquez, and JD Sessoms. The winner is Dakota Walker who will receive a gift certificate to his favorite restaurant and two movie tickets. All participants will also receive a movie ticket for their extra initiative and efforts.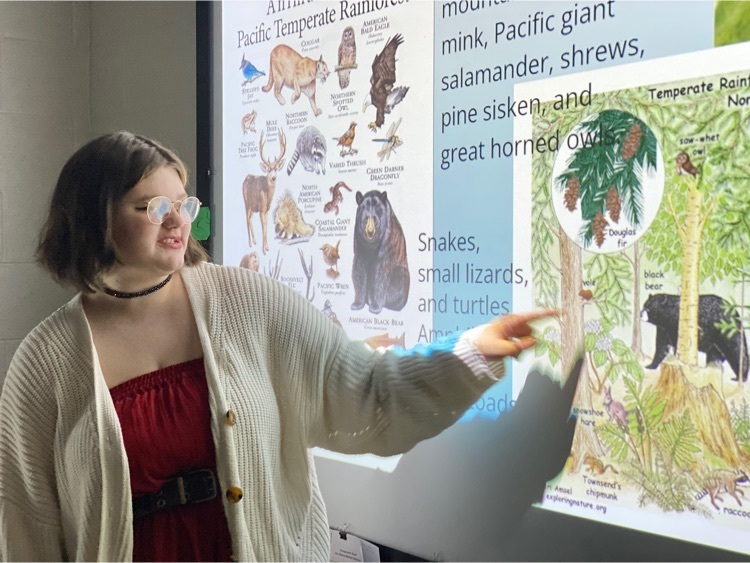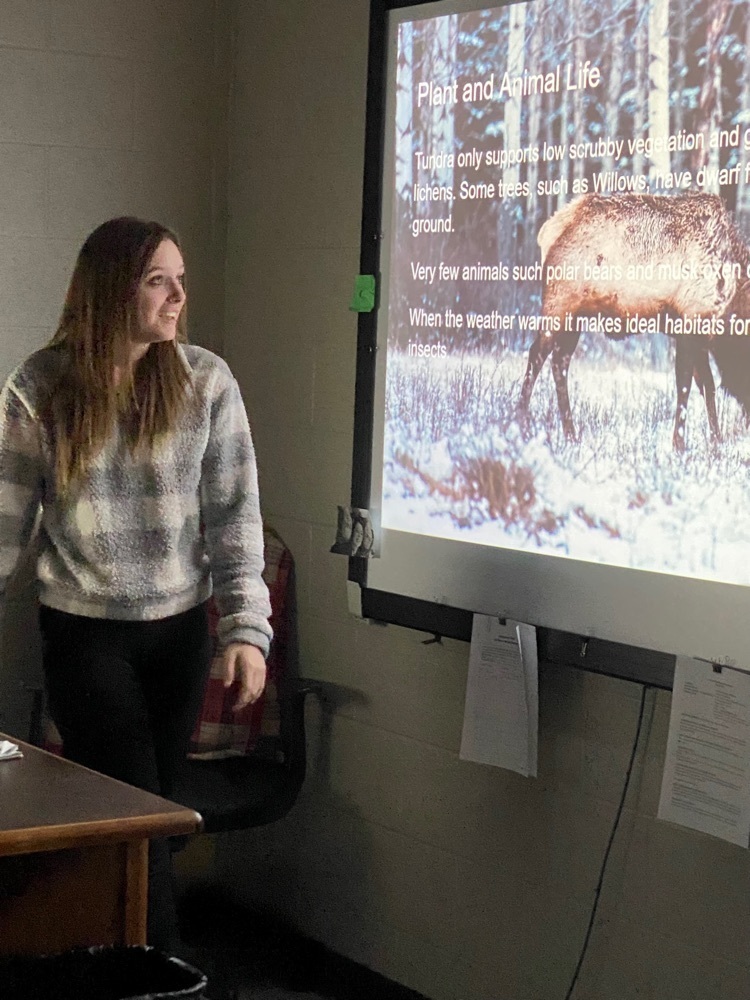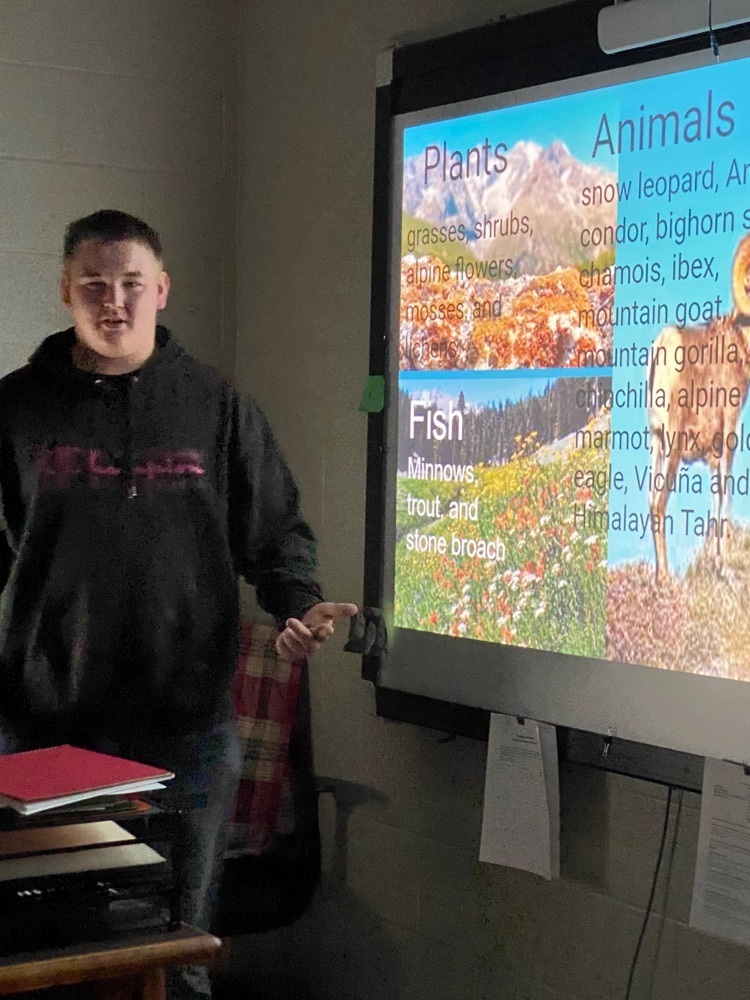 Be sure to attend the local 4H and FFA stock show!!!