There is an opportunity for students coming up this summer on June 7th. Humanity Hospice is hosting Camp Comfort for students ages 5-18 at Kids Inc. from 10am-3pm. This camp will be a supportive outlet for youth struggling with grief, adjustment, loss, trauma, and tragedy. See the attached flyer or feel free to call 855-782-2222 for more information.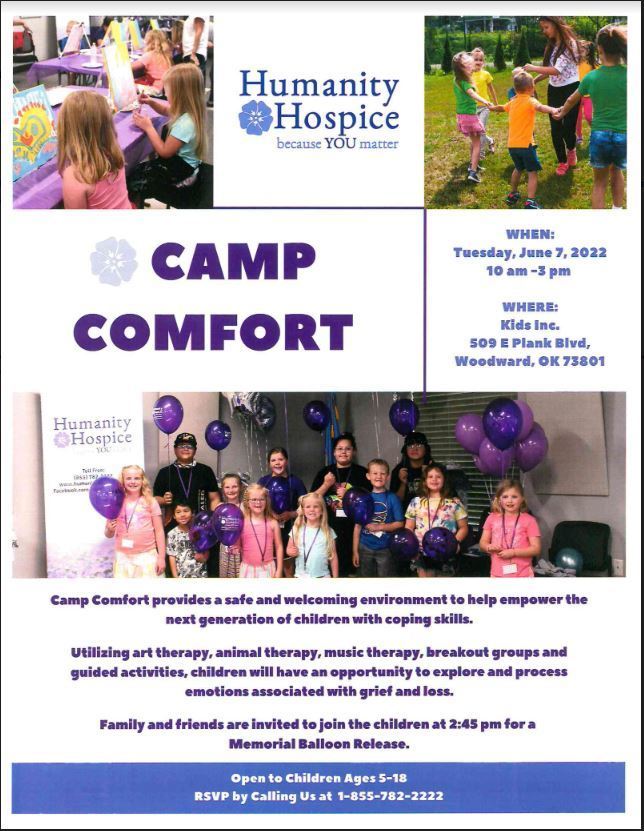 Game day!!!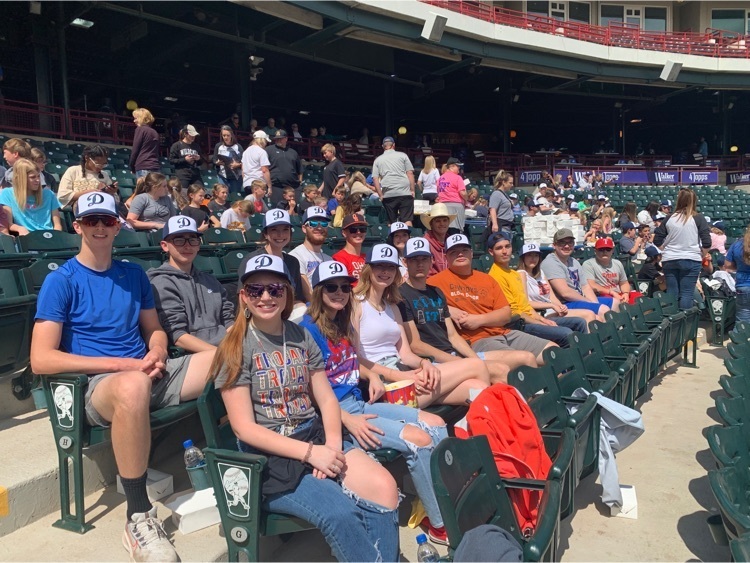 Brighten My Soul With Sunshine received a II at State Vocal Contest at Oklahoma Bible University. Great job Trojans!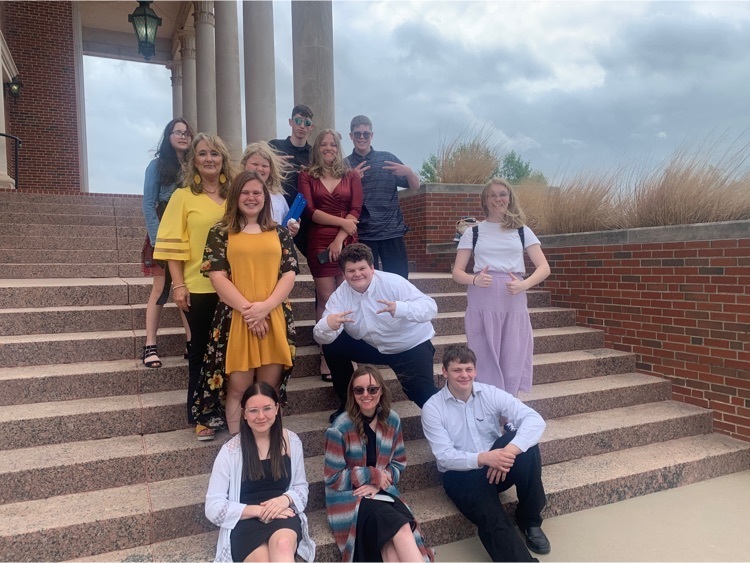 It's that time of year again to start thinking about football parking. If you are interested in maintaining or purchasing a spot, please let Coach Marlatt know. Spaces are $50 for the year. I will keep newcomers on a waiting list until I find out how many are not renewing! Thank you.

HS baseball will play Shattuck @ Shattuck tomorrow at the 5:00'ish mark. It will be a scrimmage type game as Districts start Tuesday.

April 14 events for sports: JH and HS softball at Ringwood: 4:30 JH/HS baseball vs Buffalo @ Fuller Ball Park: JH at 5:00, HS to follow.

Congrats to the new 2022/2023 Sharon-Mutual Cheerleaders! 📣 #TrojanPrideNeverDies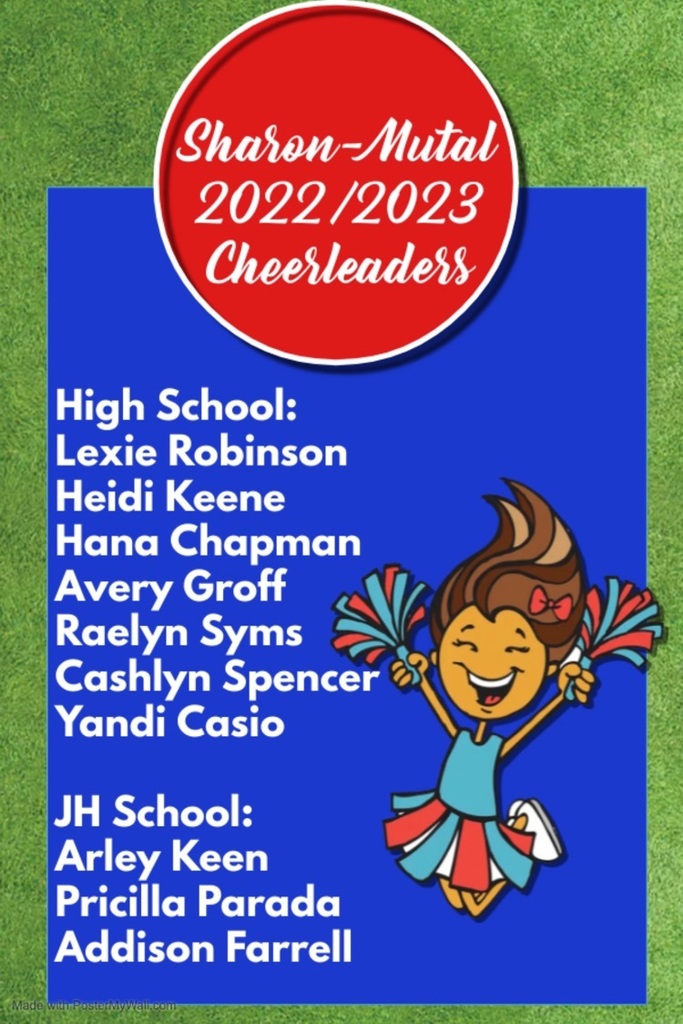 Attached is the bracket for SM baseball districts at Hammon.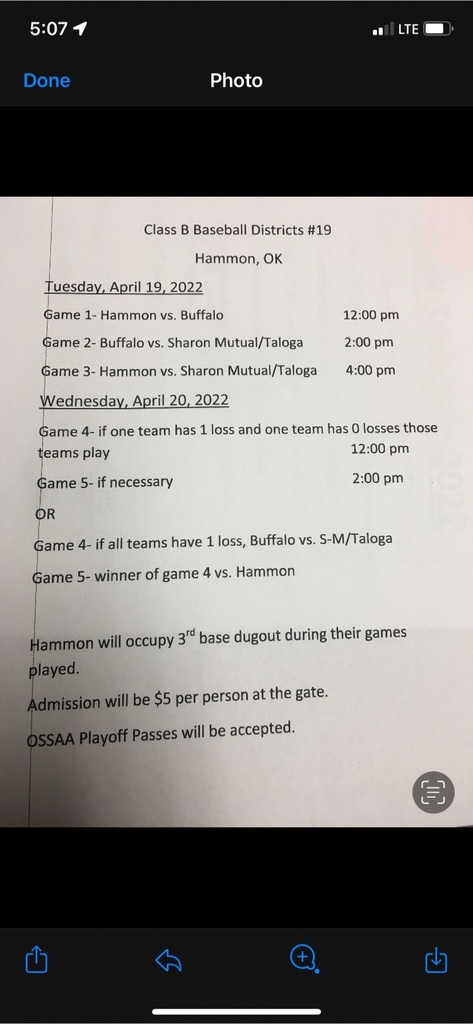 S-M seniors participated in Senior Bootcamp at HPTC this morning. Some of the topics include self-defense, budgeting and savings plans, and housing rent vs purchase pros and cons. These were great presentations to help prepare students as they step out into their futures.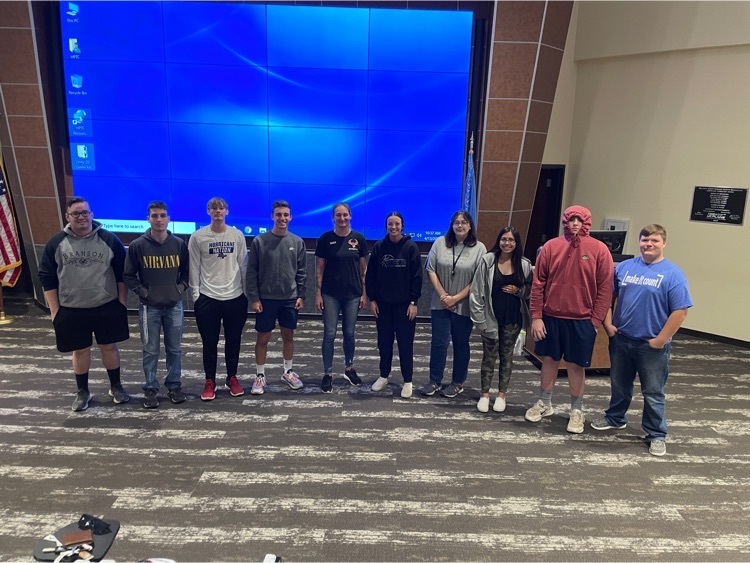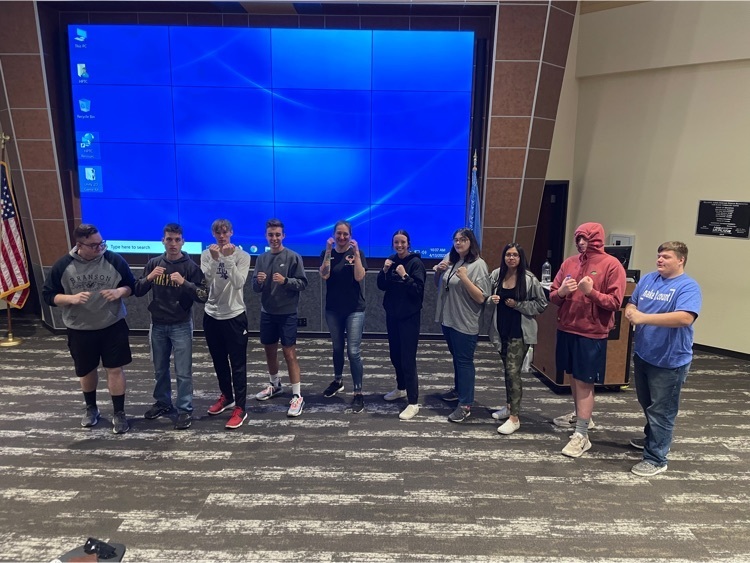 See attached information on plumbers and pipefitters program available.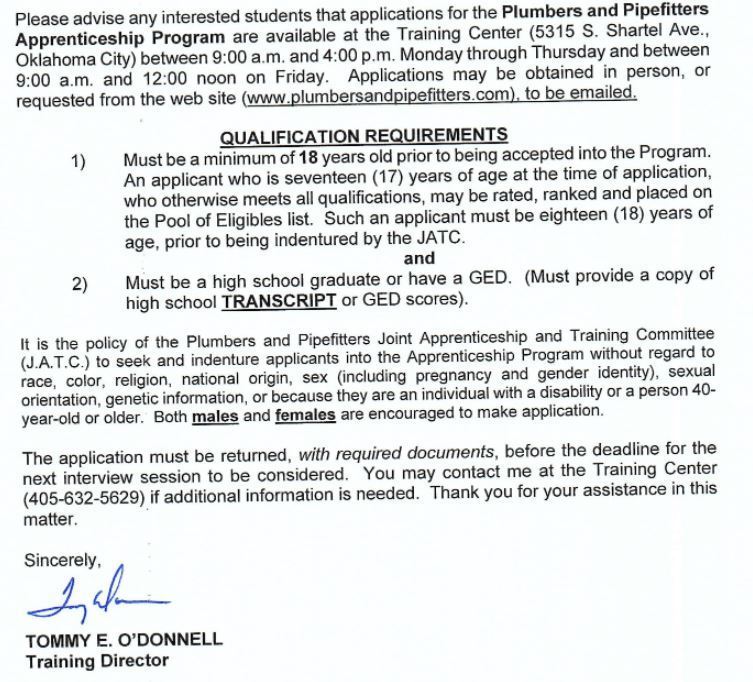 Hurry before it's too late!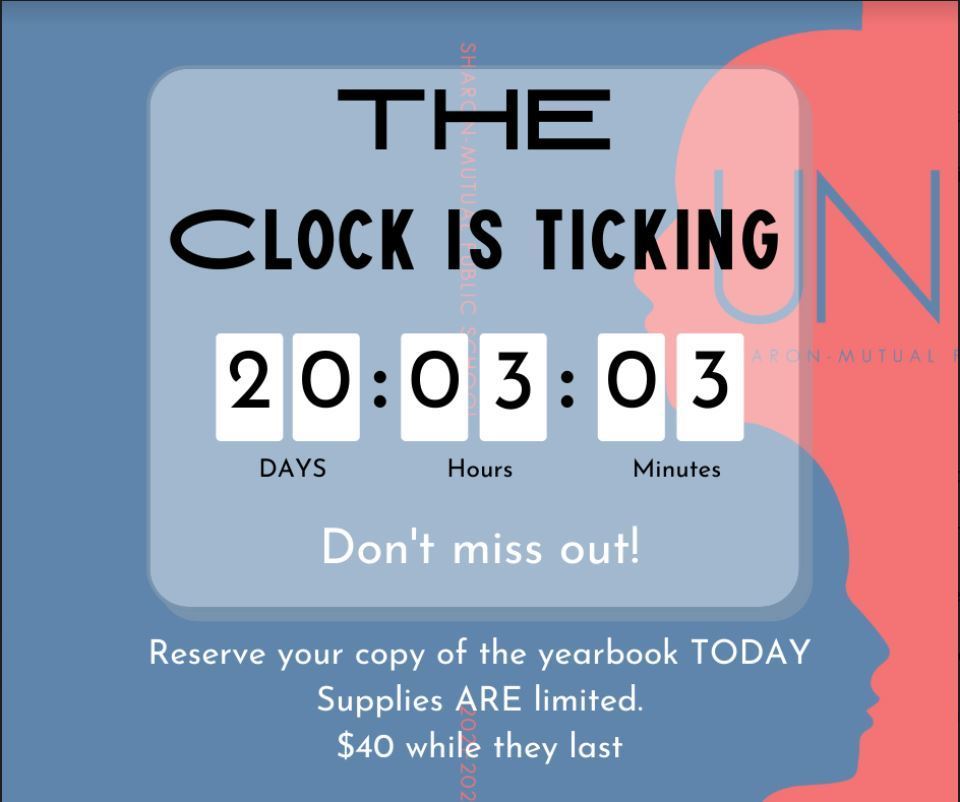 Here is the HS softball district bracket.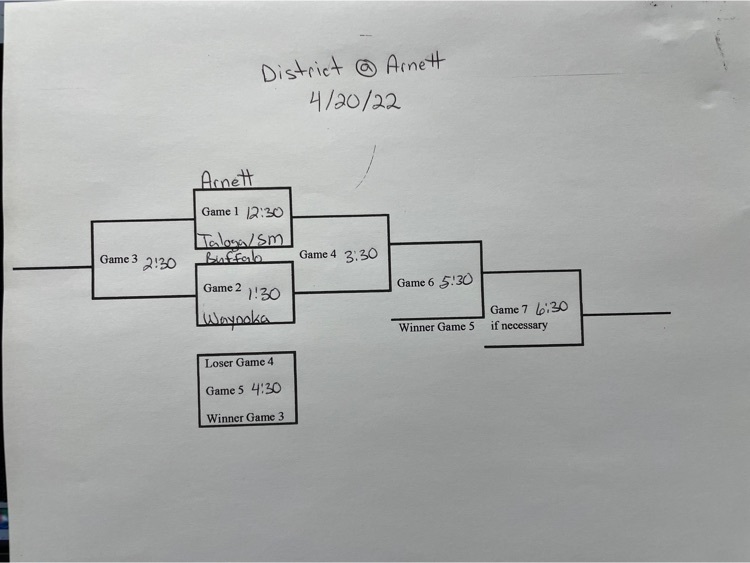 Sharon-Mutual baseball districts will be held at Hammon April 19 and 20th. Game times are as follows: April 19: 12:00, 2:00 and 4:00 Apr 20: 12:00, 2:00(if necessary) A bracket will be out for solid times we play on the 19th mid week! I will post as soon as I receive it.

Lane Spencer and Tabor Marlatt received their medals for Academic Bowl All-State Honorable Mention at the Oklahoma Academic Coach's Association All-State banquet. Congrats!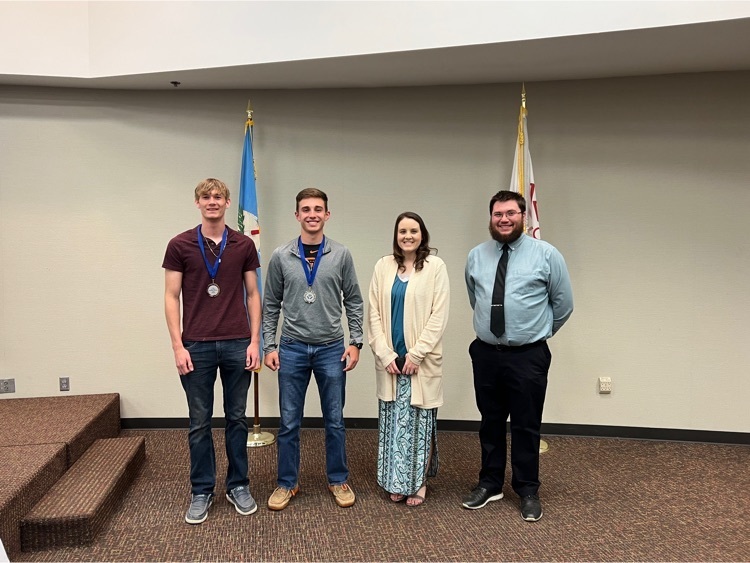 HS softball games at Okeene have been canceled today.

Due to high winds that continue to increase and concerns for our opponents travel safety, we are cancelling todays ballgames at Fuller.

Sharon-Mutual Jr's decorating for prom!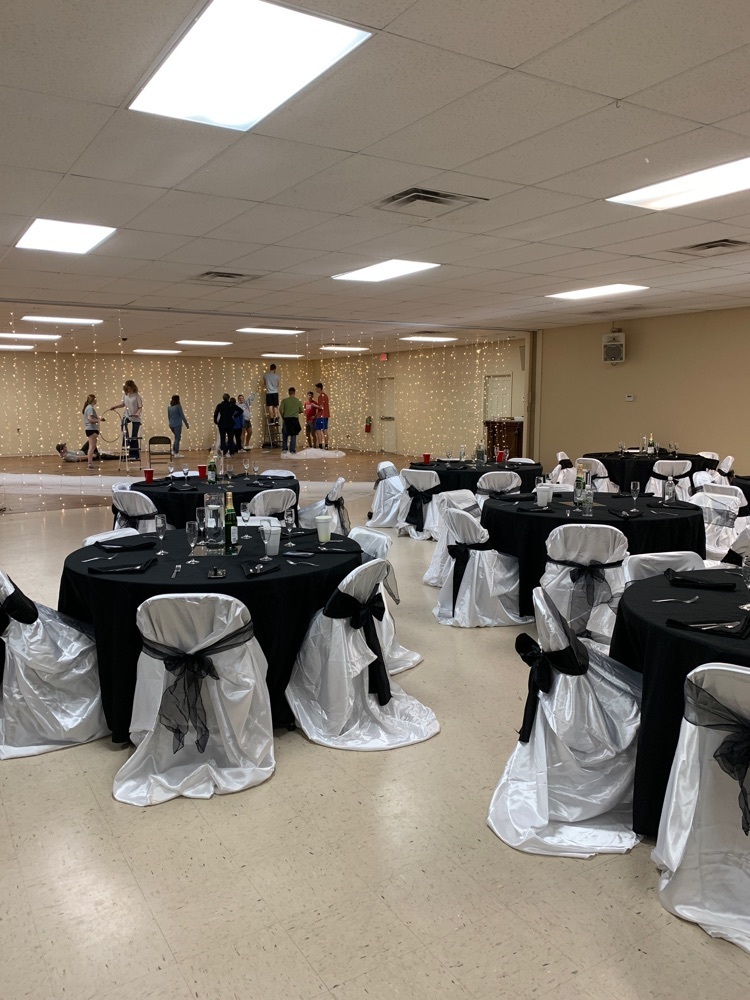 Little Cesar's pizza has arrived! Please pick up your pizza as soon as possible, as we do not have any room to store them.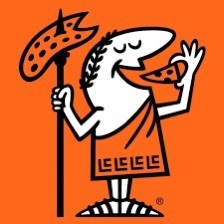 Congratulations to the Sharon-Mutual/Taloga boys basketball team for their academic achievements!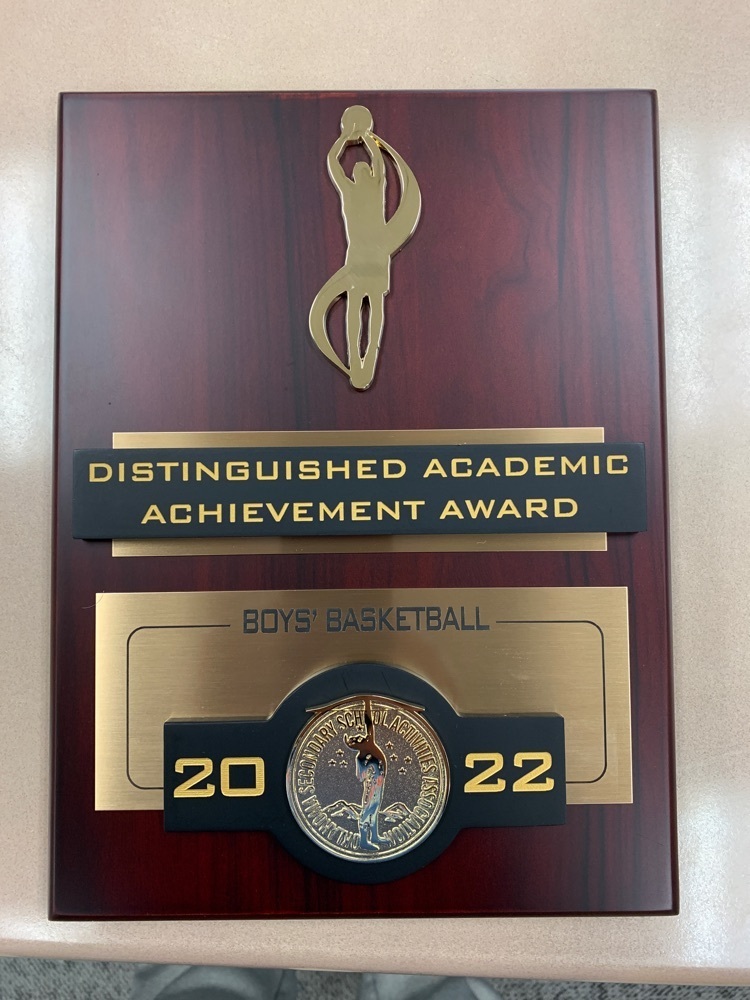 Upcoming SM events: March 31 HS track @ Cherokee JH baseball @ Taloga: 4:30 JH/HS softball @ Taloga: 4:30 April 1: JHHS softball @ Taloga: 4:30 April 4: HS baseball @ Arnett: 4:00 April 5: JH/HS softball @ Cherokee: 4:30 April 7: HS softball @ Okeene: 5:30 HS baseball @ Fuller: 4:00