We have our Veterans Day program this morning at 9:00am! If you can't make it and would like to watch you can log onto classiccom.tv ❤️🤍💙 #ItsAGreatDayToBeATrojan!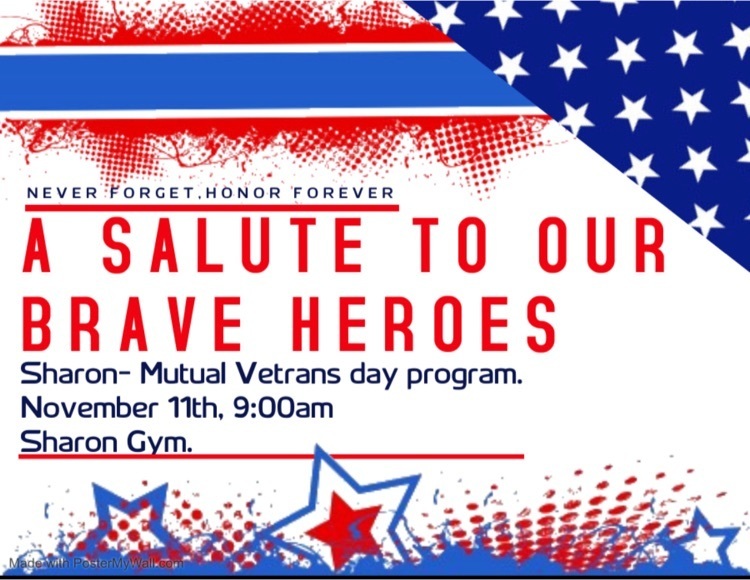 Let's cheer on our SM Football boys to Victory!!!!! ❤️🤍💙 #TrojanPrideNeverDies #ItsAGreatDayToBeATrojan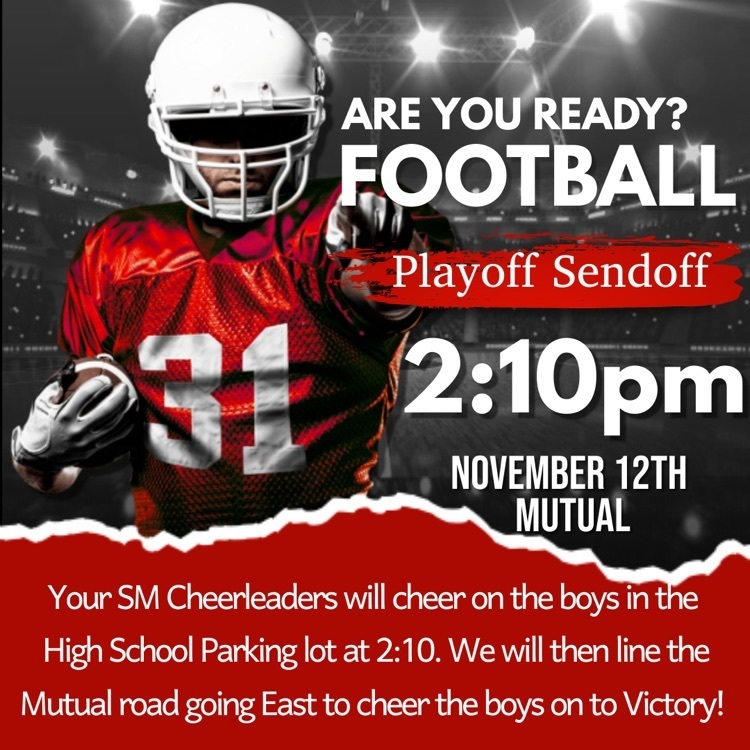 Sharon-Mutual career tech students will NOT attend career tech on Thursday, November 11th. Instead they will attend the Veteran's Day program beginning at 9 a.m. All career tech students are expected to be in the Sharon gym for the program by 8:50 a.m. Students may ride the bus to school and go with the high school if they choose to.

We have added a game for HS basketball vs Corn Bible for Dec 4 (Saturday) @ Mutual. Girls tip off at 2:00, boys to follow. The JH/HS Cimmaron games scheduled for November 23 will be moved. Cimmaron is out for Thanksgiving break that entire week. We are working on a date for that and we will get that out as soon as possible. I'll post an updated basketball schedule tomorrow.

Isaiah Mitchell's painting got the most votes from Mrs. Green's Geometry class' barn quilt project.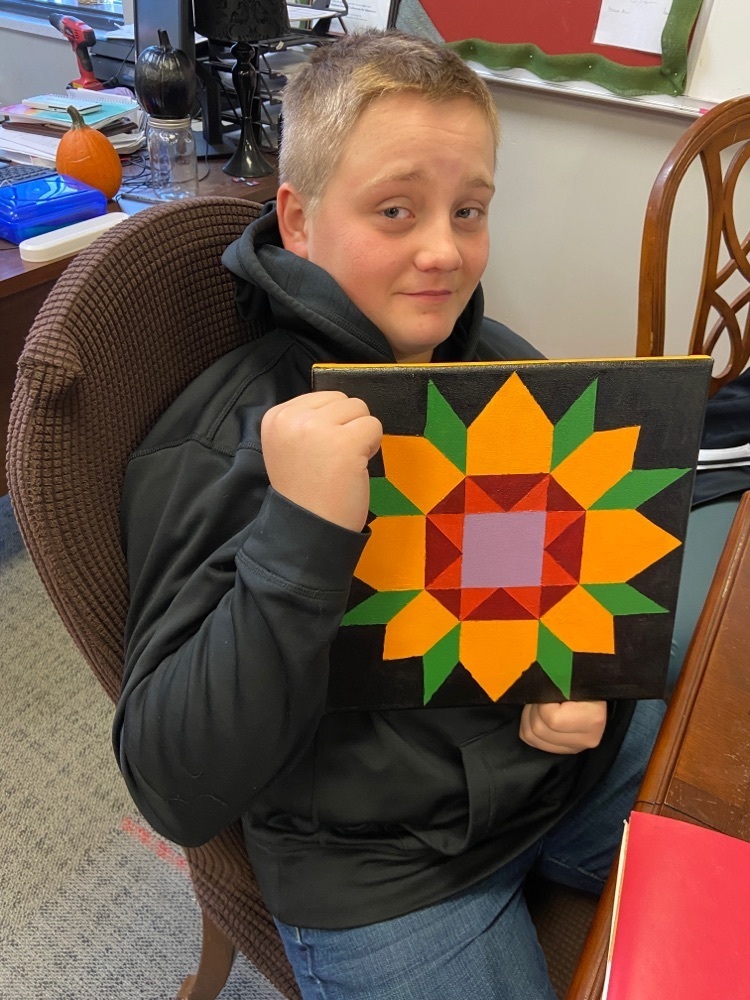 Online tickets are now available at gofan.co Simply type in Sharon Mutual High School and it should come up. This is new to me as well. Good luck. Again, cash tickets will be available at the gate as well for $10.

Football playoffs begin this week. For this week and the remainder of the playoffs, tickets can only be purchased online. You can log into gofan.co and begin the process. Price per ticket is $7 with a $1.35 processing fee for each ticket. If you choose this route it is pretty user friendly. There is also a cash option at the gate as well. $10 per ticket. We travel to Mt. View this Friday with a kickoff time set for 7:00 pm.

Please join us for our Veterans Day program. November 11th 9:00 am ❤️🤍💙 #TrojanPrideNeverDies #ItsAGreatDayToBeATrojan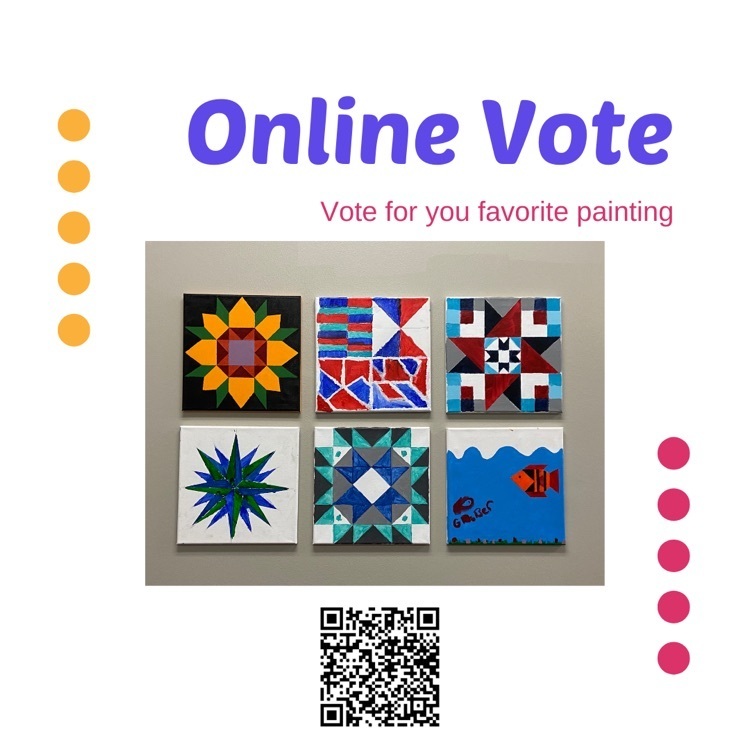 For first round of playoffs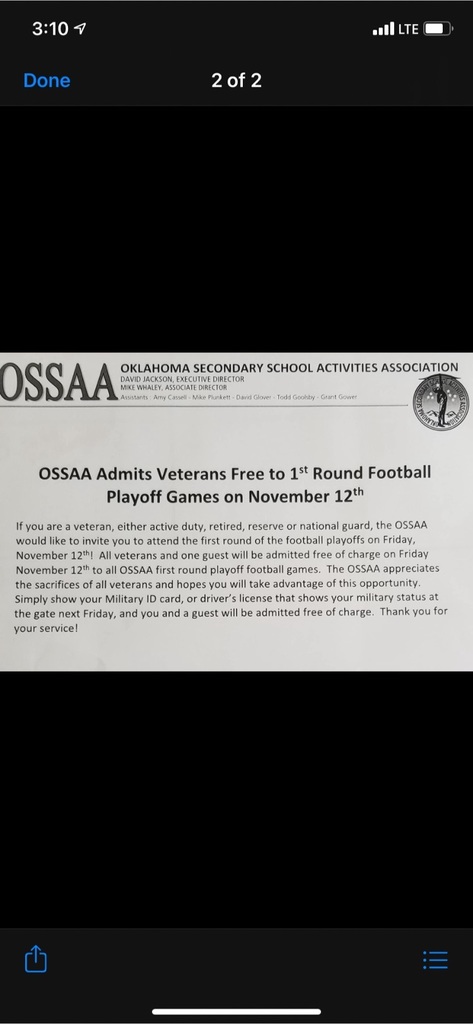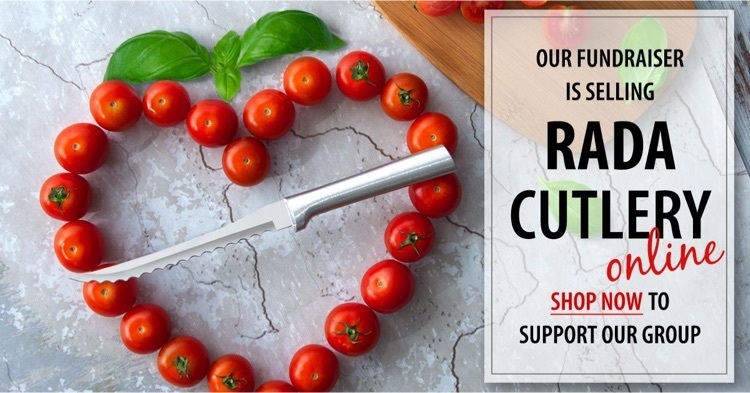 Shirts are available!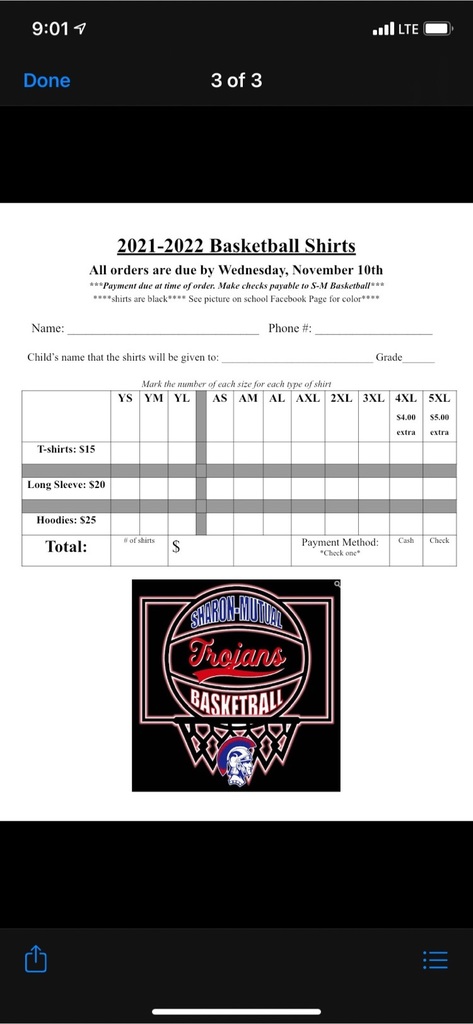 Check out this opportunity!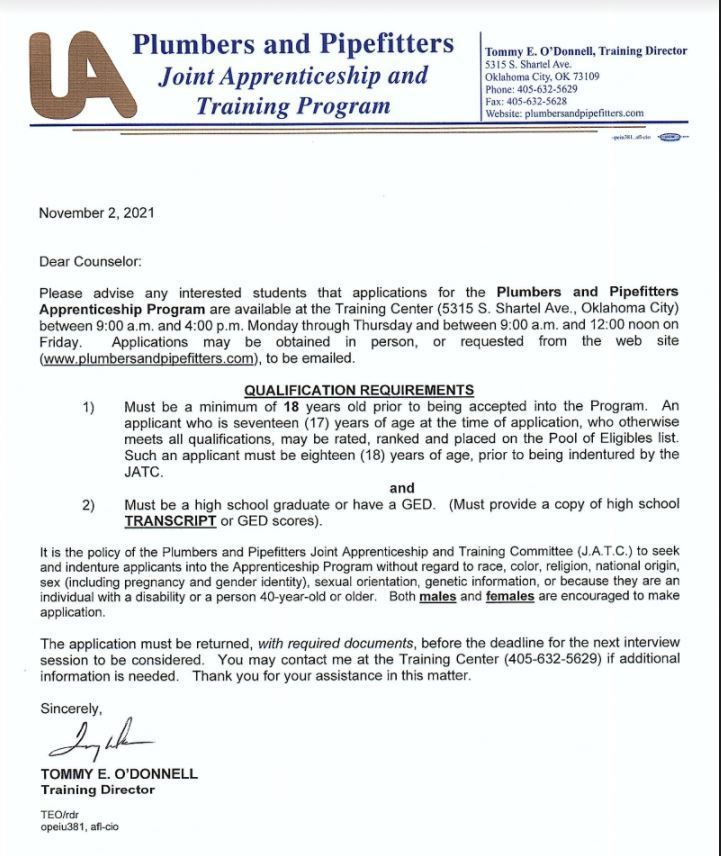 Attached are the brackets for the JH Ellis County tournament.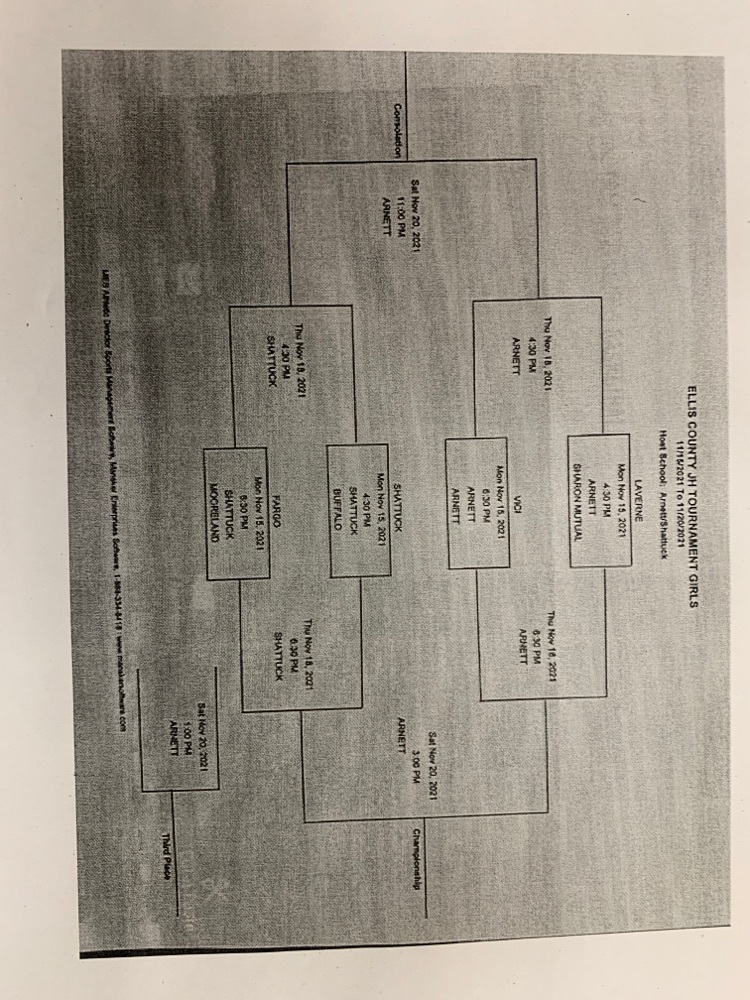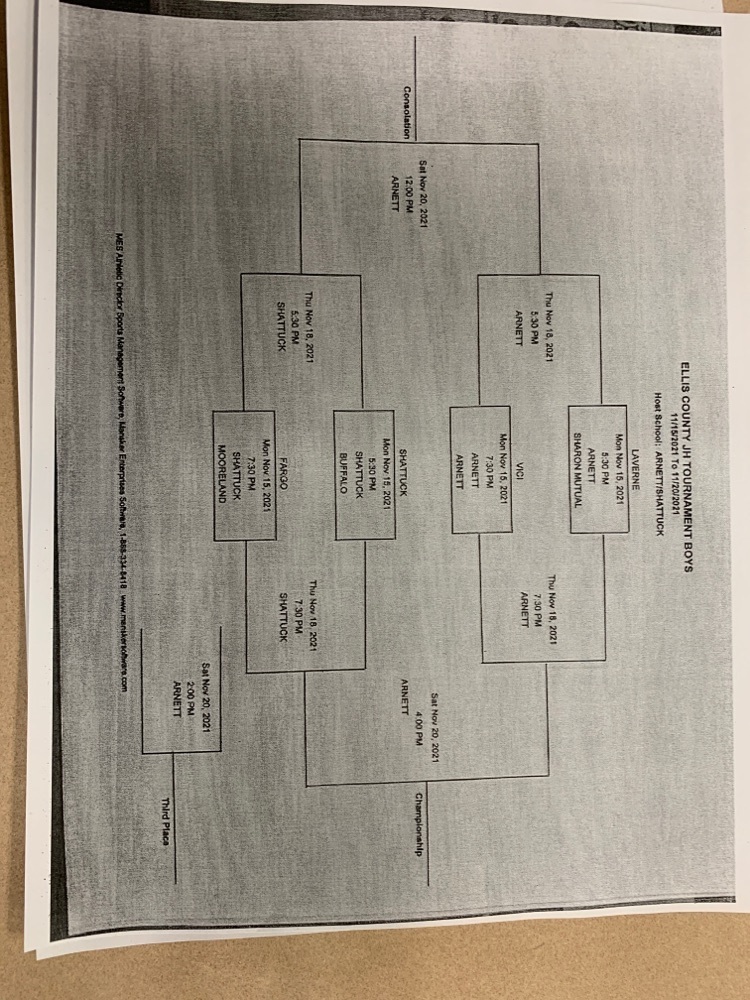 The elementary and JH games at Shattuck on November 11th will begin at 3:00. Elementary girls at 3:00 with other games to follow. Shattuck has a Veterans Day program that evening.

Thursday's elementary games at Taloga have been moved to a 4:00 start time.

This is the concession schedule for the remainder of the basketball season. Anyone willing to sign up and help would be greatly appreciated

Seniors, remember the FAFSA completion opportunity Monday, November 1 at 6 pm in the computer room at the high school in Mutual. Bring the items listed for assistance in completing your FAFSA.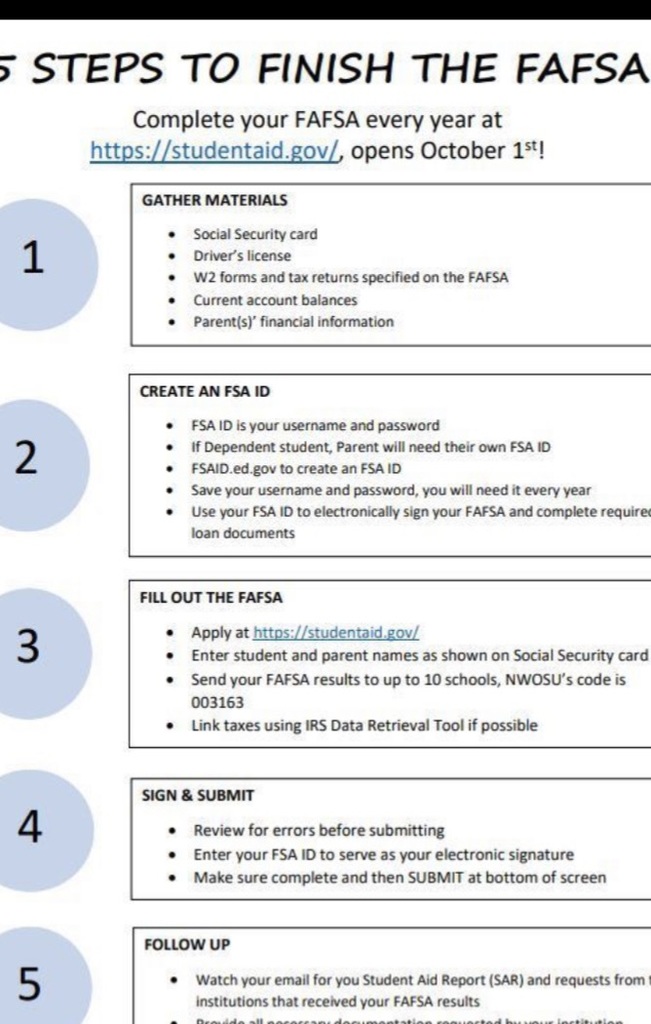 REMINDER!!! The weather is going to turn cold this week. Please do not dress students that attend the elementary in shorts. They make several trips each day between buildings. Thank you